Accessibility Quick Links
25,000 Aeroplan® Miles Welcome Bonus1
New cardholders earn additional 25,000 Aeroplan Miles when you spend $1,000 in the first 3 statements 
Our best insurance coverage
Out-of-province emergency medical, trip cancellation and other safeguards
Air Canada®

benefits2,3
Priority check-in and boarding4,5, and complimentary first checked bag5 on Air Canada-operated flights
Annual fee
$399
Each additional card (up to 9): $99 per year
Interest rate
RDS%rate[2].VWPAG.Published(null,null,6,null)(#R#)% for purchases6
RDS%rate[2].VWPAG.Published(null,null,3,null)(#R#)% for cash6
Minimum annual income
$200,000 household
Accelerated Rewards. Elevated Benefits.™
Collect Aeroplan Miles7 at premium rates
1.5 miles
for every $1 spent on eligible gas, grocery, drugstore and aircanada.com purchases8
1.25 miles
for every $1 spent on all other purchases9
Earn bonus miles
at over 150 Aeroplan Partners and 100+ online retailers10
Calculate how many Aeroplan Miles you could be earning
This tool is currently unavailable. Please see Overview and Advice.

More to love about this card3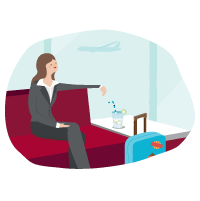 Unwind before your flight
Get 4 annual One-time Guest Access Benefit passes11 to an Air Canada Maple Leaf™ Lounge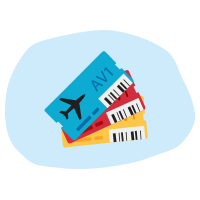 Relax overseas with Priority Pass™
Access 850+ airport lounges with 6 annual complimentary lounge visits12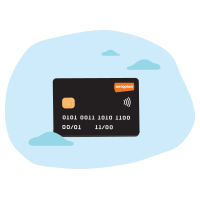 Reach Aeroplan silver, black or diamond status sooner
Earning Aeroplan status brings you Market Fare Flights for fewer miles, plus bonus miles and privileges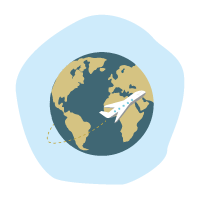 Travel the globe
Use your miles to fly to 1,300+ destinations in 190+ countries with Air Canada and its global network of more than 25 partner airlines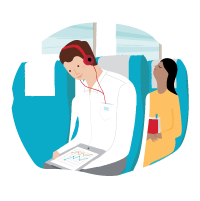 Plans change? No problem
Book or cancel flights up to 2 hours before departure and enjoy
other advantages
to make your flight more flexible
13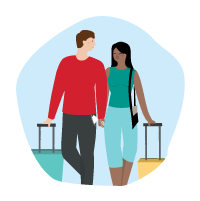 50% off companion Business Class ticket
A great deal for a duo, once a year on Air Canada-operated  flights14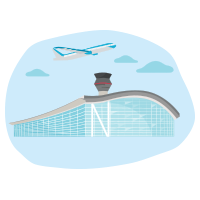 Save time and money at the airport
With
Visa Infinite Privileges
, get dedicated taxi and limo services
15
, discounts on parking and valet services
16
, and access to airport security fast lanes
17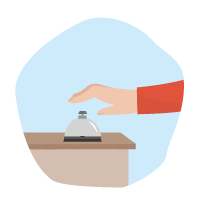 24-hour Visa Infinite Privilege Concierge18
Arrange reservations and purchases, and get help with your to-do list19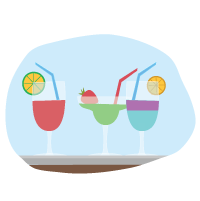 Even more Visa Infinite Privileges
Get exclusive dining and wine experiences20, ski offers, live music events21, and VIP benefits at luxury hotels22 and Elevated Status in Fairmont's President's Club
Valuable insurance included with your card23
Out-of-Province
Emergency Travel
Medical Insurance

Common Carrier
Accident Insurance

Trip Cancellation and
Trip Interruption
Insurance

Purchase Security and
Extended Protection
Insurance

Flight Delay and
Baggage Insurance
 

Hotel and Motel
Burglary Insurance

Auto Rental Collision
and Loss Damage
Insurance
Not the right card for you?
Here are a few more that could suit you better.
Save your recently viewed products
Turn on this feature so you can easily come back to CIBC pages you've visited. You can turn it off or clear your saved history any time.
Terms and conditions

Show or hide

1 You are eligible for this offer only if you apply and are approved for your first CIBC credit card. If you are a current or former CIBC cardholder, we may approve your application but you will not be eligible for the offer.

You must apply and be approved for a new eligible card between March 1, 2018 and June 30, 2018 to qualify for this offer.

If you apply and are approved for a new card, you will receive:

i. A Welcome Bonus of 25,000 Aeroplan Miles after you make your first purchase at any time with your card.

ii. An additional 25,000 Aeroplan Miles if you have at least $1,000 in purchases within the first 3 monthly statement periods.

The following do not qualify as purchases: cash advances, interest, fees, balance transfers, payments, CIBC Convenience Cheques or Aeroplan Miles redemptions. It may take up to several business days for purchases to be posted to your account. Aeroplan Miles are awarded to you within 8 weeks after all qualifying purchase(s) are posted to your account. Card account must be open and in good standing at the time Aeroplan Miles are awarded.

Offer applies to newly approved card accounts only; transfers from an existing CIBC credit card to CIBC Aerogold® Visa Infinite Privilege* Card are excluded. This offer is non-transferable. This offer may be withdrawn or changed without prior notice at any time. CIBC may, in its sole discretion, disqualify, limit or revoke this offer if you are believed to be abusing or manipulating it, or engaging in any suspicious or fraudulent activity.

2 Available for flights operated by Air Canada, Air Canada Rouge™ or under the Air Canada Express® banner, when you use an Aeroplan Flight Reward or when you provide your Aeroplan number when purchasing a ticket.

3 Your CIBC Aerogold Visa Infinite Privilege Card account must be in good standing for you to receive or use cardholder benefits including Air Canada benefits and Visa Infinite Privilege benefits.

4 All Air Canada benefits are fulfilled in whole or in part by Air Canada, or its designated affiliates or other third parties, and are subject to change at any time without notice. CIBC and its affiliates are not responsible for fulfilling these benefits. Please allow two weeks from receiving your CIBC Aerogold Visa Infinite Privilege Card for all Air Canada benefits to be activated. Aeroplan Flight Rewards are Fixed Mileage Flight Rewards or Market Fare Flight Rewards redeemed using Aeroplan Miles from your Aeroplan Account for a flight operated by Air Canada, Air Canada Rouge or under the Air Canada Express banner. Flights operated by other airlines are not eligible. To access Air Canada benefits, you may be required to show your CIBC Aerogold Visa Infinite Privilege Card to the Air Canada agent. Additional conditions apply and are outlined below.

5 To access Air Canada Priority Travel Services (the complimentary first checked bag, priority check-in and priority boarding benefit), you (the primary cardholder) must travel on a flight operated by Air Canada, Air Canada Rouge or under the Air Canada Express banner. You must include your Aeroplan number on your reservation at the time of booking or redeem your Aeroplan Flight Reward using miles from your Aeroplan Account. You must also ensure that your name on the Air Canada flight booking is identical to the name on your Aeroplan account. Priority check-in may also be extended to companions travelling on the same reservation checking in at the same time as you. Where boarding by zone is available, the priority boarding status will be recognized by a Zone 2 descriptor for you and companions travelling on the same reservation checking in at the same time as you, which will be displayed on the Air Canada-issued boarding pass(es). The complimentary first checked bag, up to 23kg (50 lb) applies solely to you and not to companions travelling with you and service charges for additional, oversized or overweight baggage may apply. Applicable on flights that do not already offer a complimentary first checked bag.

6 Interest rates will change from time to time on at least 30 days prior notice to the primary cardholder. "Purchase" means card purchases less returns and does not include: cash advances, interest, fees, balance transfers, payments and CIBC Convenience Cheques. "Cash" means cash advances, balance transfers and CIBC Convenience Cheques.

7 You must be an eligible Visa Infinite Privilege cardholder with a valid Visa Infinite Privilege card to take advantage of the Visa Infinite Privilege benefits and services. Discounts and benefits are non-transferable and discounts cannot be combined with any other offer or discount. Visa reserves the right to modify or cancel offers at any time and without notice. Neither Visa nor the issuer of the card is responsible for any claims or damages arising from use of any benefits or services provided by a third party. Visa reserves the right to modify or cancel this offer at any time and without notice. All benefits and services are subject to complete terms and conditions, including third party suppliers' terms and conditions, available through the Visa Infinite Privilege Concierge. The Visa Infinite Privilege privacy policy, available at visainfinite.ca/privilege applies to all benefits and services that require enrollment through, or are otherwise provided by, the Visa Infinite Privilege Concierge or the Visa Infinite Privilege website or mobile app. The collection, use and disclosure of cardholders' personal information by third party suppliers of services and benefits to Visa Infinite Privilege cardholders are subject to such third parties' own privacy policies. Visit visainfinite.ca/privilege for full details.

8 Earn 1.5 Aeroplan Miles on each $1.00 in purchases (net of or less returns) at merchants that are classified in the Visa network as grocery stores, service stations, automated gas dispensers or drugstores. This Bonus Rate is also earned on each $1.00 in purchases from Air Canada charged to your account for products and services completed online at aeroplan.com, aircanada.com, in-person at an Air Canada customer service counter at the airport or aboard an Air Canada flight as well as Air Canada eBoutique purchases. Excluded from the Bonus Rate are Air Canada Vacations packages, car rentals, hotel bookings, and other third party partner products and services that can be purchased through aircanada.com. This Bonus Aeroplan Miles offer is only available on the first $100,000 in net annual card purchases on your account (meaning all card purchases by all cardholders, at any type of merchant); the $100,000 limit will reset to zero on the day after your December statement is printed. Terms, conditions and eligible merchant categories may change at any time without notice.

9 Aeroplan Miles are earned on card purchases less returns, and not on cash advances, interest, fees, balance transfers, payments or CIBC Convenience Cheques. Taxes, landing and departure fees and other charges may apply to Aeroplan reward travel. Aeroplan Partners, rules and regulations are subject to change without notice. Aeroplan Miles will be awarded only if your CIBC Aerogold Visa Infinite Privilege Account is in good standing on each monthly statement date (otherwise, Aeroplan Miles earned in the monthly statement period are cancelled); also, if your credit card account is not in good standing, Aeroplan Miles may not be awarded.

10 At time of purchase, when you use your CIBC Aerogold Visa Infinite Privilege Card and present your Aeroplan Card. Visit aeroplan.com for more details.

11 You (the primary cardholder) will receive four Air Canada Maple Leaf Lounge One-Time Guest Access Benefits every calendar year (January 1 to December 31). You may access an Air Canada Maple Leaf Lounge, where available, upon presentation of your active CIBC Aerogold Visa Infinite Privilege Card with a valid, same-day boarding pass for travel using an Aeroplan Flight Reward only, on a flight operated by Air Canada, Air Canada Rouge or under the Air Canada Express banner. To access this benefit, you must redeem your Aeroplan Flight Reward with miles from your Aeroplan Account. Each Air Canada Maple Leaf Lounge One-Time Guest Access Benefit applies for a single entry during the calendar year for which it was provided and cannot be carried forward to the next calendar year. As of November 2, 2015, Air Canada Maple Leaf Lounge One-Time Guest Access Benefits associated with the CIBC Aerogold Visa Infinite Privilege Card may be used by a travelling companion, pending space availability, provided the companion is booked on the same reservation as you. Only applicable if the companion ticket is also redeemed using miles from your Aeroplan Account. Companion must be accompanied by you and you must also be using a One-Time Guest Access Benefit to access the same Air Canada Maple Leaf Lounge. The One-Time Guest Access Benefit may be extended to more than one companion at any given time, provided that the conditions above are met and that this does not exceed the maximum annual allotment of One-Time Guest Access Benefits. Additional conditions may apply and are outlined on aircanada.com/cibcbenefits. Air Canada Maple Leaf Lounge Access is subject to availability and all other current terms and conditions that can be changed at Air Canada's sole discretion. Visit Air Canada Maple Leaf Lounge admittance terms and conditions for details.

12 Priority Pass: Benefit requires enrollment through the Visa Infinite Privilege Concierge or Visa Infinite Privilege Website. Six lounge visits are complimentary per membership year for you to use for yourself or your guests. Membership includes access to any airport lounge participating in the Priority Pass lounge access program. To access a lounge, you must show a valid Priority Pass membership card. All additional visits beyond the complimentary visits are subject to a fee of $27 U.S. per person per visit. Applicable lounge access charges will be billed to your CIBC Aerogold Visa Infinite Privilege Card. To view a full list of participating airport lounges, their facilities, opening times and restrictions cardholders can visit prioritypass.com. If you enrol, you are subject to terms and conditions for the global lounge membership program and the individual lounge operators' terms of use for the participating lounges visited, available at prioritypass.com. The Airport Lounge Access services are provided by Priority Pass and neither Visa nor CIBC is responsible for any claims or damages arising from use of the services. Visa reserves the right to modify or cancel this offer at any time and without notice.

13 Changes to unused Flight Rewards (e.g. flight date(s), flight time(s), class of service, routing and/or itinerary) may be made up to a minimum of two hours prior to departure. Standard fees may apply, see Aeroplan Fees for details. Unused Flight Reward tickets can be cancelled up to a minimum of two hours prior to scheduled departure and will remain valid for one year from the date of ticket issue if unused, or from the date of first outbound departure if partially used. At time of rebooking, standard fees may apply, see Aeroplan Fees for details.

14 The 50% discount on companion ticket only applies on the published fare, and will not apply to any additional taxes, fees, charges or surcharges. This offer applies upon the purchase from Air Canada of two eligible Business Class (Flexible) fares for you (the primary cardholder) and a companion (booking classes J, C and D only) on tickets entirely operated by Air Canada, or under the Air Canada Express banner. Flights operated by other airlines, including Air Canada-marketed codeshare flights are not eligible. This offer is available to you once every calendar year (January 1 to December 31). All travel must be completed by December 31 of the following year. You can only access the 50% discount each year when booking online at aircanada.com using that year's promotional code. Offer also applies to select Premium Rouge bookings, where booking classes J, C or D are available, on flights operated by Air Canada Rouge to select destinations in Canada, the United States, or the Caribbean. Offer is non-transferable, and the companion Business Class ticket must be booked on the same reservation as your eligible Business Class (Flexible) booking. Please note that promotional codes apply to undiscounted published fares. Other previously discounted fares, while not eligible for the discount, may be lower than the final price of the undiscounted fare to which the discount applies. Should you require assistance completing your 50% discount during your online booking, please contact Air Canada at 1-888-247-2262.

15 Global Airport Limo and Car Service - LimoLink. Airport limo service is provided by LimoLink and offered at 20% discount off the base car service rate excluding gratuity, taxes and fees such as tolls, parking, and wait time. You must book through the Visa Infinite Privilege Concierge with your Visa Infinite Privilege card to take advantage of this offer. Offer is subject to vehicle availability. An automatic gratuity of 20% of the base price before discount will be added to the total cost of each trip. Reservations are subject to a cancellation policy specified within the LimoLink email reservation confirmation.

16 Visa Airport Parking and Valet. Participating airport's terms and conditions apply. Montreal: Valet parking discount of 10% (before taxes) will be applied when parking is paid for with a valid Visa Infinite Privilege card. Vancouver: Valet parking discount of 20% (before taxes) will be applied when parking is paid for with a valid Visa Infinite Privilege card. 12 dedicated airport parking spots (P1 level of Parkade close to the terminal) are available on a first-come, first-serve basis to eligible cardholders. Regular parking rates apply.

17 Airport Benefits and Services. Visa Infinite Privilege Airport benefits and services are subject to availability and participating airports' terms and conditions. Montreal: Dedicated VIP security fast lane is available at international, domestic and trans-border checkpoints. Vancouver: Dedicated VIP security fast lane is available at international, domestic and trans-border checkpoints.

18 Visa Infinite Privilege Concierge. The goods and services cardholders request or otherwise choose to obtain  through the Visa Infinite Privilege Concierge Service are provided by various third party service providers unrelated to Visa. Visa does not endorse, review or qualify these service providers. Visa makes no representations or warranties (either express or implied) about, and assumes no responsibility or liability for these service providers or the goods and services that may be obtained through the Visa Infinite Privilege Concierge. Visa cannot guarantee the successful fulfillment of cardholders' requests in all instances. There is no fee for the Concierge's services; however, cardholders are responsible for the cost of any goods or services (including any related fees or costs) authorized by the cardholder and purchased by the Visa Infinite Privilege Concierge on the cardholder's behalf.

19 The goods and services you request or obtain through the Visa Infinite Privilege Concierge are provided by various third-party service providers unrelated to Visa or CIBC. Neither Visa nor CIBC endorses, reviews, qualifies, makes any representations or warranties (either express or implied) about, or assumes responsibility or liability for these service providers or the goods and services obtained. Neither Visa nor CIBC can guarantee the successful fulfillment of your requests in all instances. There is no fee for the Visa Infinite Privilege Concierge's services; however, you are responsible for the cost of any goods or services (including any related fees or costs) authorized by you and purchased by the Visa Infinite Privilege Concierge on your behalf. All costs will be charged directly to your CIBC Aerogold Visa Infinite Privilege Card.

20 Visa Infinite Dining Series: Offer is based on availability. Advanced access is only available to Visa Infinite Privilege cardholders. The appearance by all chefs, sommeliers and bartenders is subject to change without notice.

21 Visa Infinite Music Series: Event tickets are non-refundable, and are not for resale. Event tickets are subject to terms and conditions as specified by ticket issuer.

22 Visa Infinite Luxury Hotel Collection. For full program terms and conditions and to view the portfolio, visit Visa Luxury Hotel Collection. Guests must use their Visa Infinite Privilege card to reserve and pay for their stay at a Luxury Hotel Collection property through the Visa exclusive web portal to enjoy the automatic benefits.

23 Insurance coverage(s) included with CIBC credit cards are underwritten by Royal & Sun Alliance Insurance Company of Canada (RSA). Different cards will have different coverage(s). To learn about which coverage(s) are included with a specific card, and important information regarding coverage eligibility requirements, benefits, limitations and exclusions, see our Agreements and Insurance page and the insurance certificate(s) in your card package. Some insurance coverage(s) require purchase(s), auto rentals, common carrier fares, hotel, motel and other trip costs to be charged to the card to activate coverage. Other conditions may also apply. Auto Rental Collision and Loss Damage Insurance (CLDI) is available for automobile rentals of up to 48 days. The full cost of the rental must be charged to the card and the rental agency's Collision Damage Waiver (CDW) or Loss Damage Waiver (LDW) must be declined. CLDI provides coverage up to the actual cash value (ACV) of the rental vehicle as defined in your insurance certificate. Note that some rental agencies may assess their damages at an amount greater than the ACV of the rental vehicle and you may be liable to them for the difference. Before declining the rental agency's CDW or LDW, you should read carefully and compare the terms of the rental agreement, the CLDI insurance certificate in your card package and any other insurance you own to decide which coverage best meets your protection needs. Out-of-Province Emergency Travel Medical Insurance (TMI) covers the primary cardholder, their spouse and dependent children for the first 31 days of a trip if the covered person is age 64 or under, or for the first 10 days of a trip if the covered person is age 65 or older. Dependent children must be age 20 or under or a full-time student age 24 or under, unless they have a permanent physical or mental deficiency. TMI may not cover medical procedures performed without pre-approval. TMI, Trip Cancellation and Trip Interruption Insurance may not cover certain pre-existing health or medical conditions. Certain RSA coverages are "excess insurance" (all other sources of insurance and recovery must be exhausted before coverage is available). For more information, call RSA toll-free at 1-866-363-3338 in Canada, continental U.S. and Hawaii or collect from elsewhere at 905-403-3338.

24 We may withdraw approval if we become aware of any unfavourable information regarding your financial position or account status, or if you are unable to provide any additional information reasonably requested by CIBC. The application response time may take longer than 60 seconds in the event of technology issues. If you supply your email address, an application status email will be sent as soon as the technology issues are resolved. Otherwise, you will receive a response to your credit card application within 7 to 10 business days.

28 The rewards calculator tool is only for general illustration purposes; your actual results may differ. Aeroplan Miles, Aventura Points, cash back and Tim Cash are earned on card purchases less returns, and not on cash advances, interest, fees, balance transfers, payments, regular CIBC Convenience Cheques,  Aeroplan Mile and Aventura Point redemptions (as applicable). For the Aerogold Visa Infinite Card, the Aventura Visa Infinite Card and the Aerogold Visa Card, 50% more Aeroplan Miles or Aventura Points on gas, grocery and drugstore card purchases is only available on the first $80,000 in net annual card purchases on your account (meaning all card purchases by all cardholders, at any type of merchant); after that net card purchases at grocery, drugstore and gas merchants will earn Aeroplan Miles or Aventura Points at the regular rate. For the Aerogold Visa Infinite Privilege Card, 50% more Aeroplan Miles on gas, grocery and drugstore card purchases is only available on the first $100,000 in net annual card purchases on your account (meaning all card purchases by all cardholders, at any type of merchant); after that net card purchases at grocery, drugstore and gas merchants will earn Aeroplan Miles or Aventura Points at the regular rate. For CIBC cash back credit cards, cash back is earned on a tiered basis and is dependent upon the net annual dollar amount spent on the card over the year to date. For details about earning and redeeming rewards, the Welcome Bonus and other card benefits, including terms and conditions, review the benefit guides found here.

This chart is for illustrative purposes only. Welcome Bonus applies only in the first year. 

* As per Aeroplan's current reward chart, 15,000 Aeroplan Miles are enough for a short-haul roundtrip ClassicFlight® Reward seat in Economy Class within Canada, or to the continental U.S. (plus applicable fees and taxes). 25,000 Aeroplan Miles are enough for a long-haul roundtrip ClassicFlight® Reward seat in Economy Class within Canada, or to the continental U.S. (plus applicable fees and taxes). Reward seat availability is capacity controlled and is subject to seasonality of demand. See aeroplan.com for more details.

**In case of a discrepancy between the mileage redemption amount shown above and displayed on aeroplan.com, the aeroplan.com mileage level displayed shall apply. Flight rewards are defined as Fixed Mileage Flight Rewards operated by Air Canada. All rewards shown above are subject to change and availability on aeroplan.com.

All information is valid at the time of publication and is subject to change without notice.