Accessibility Quick Links
Borrow for your RRSP today and start saving on taxes. Pay down the loan with your tax refund.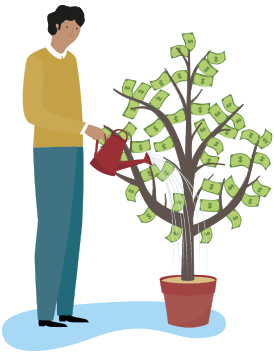 How much would you like to borrow?
Save your recently viewed products
Turn on this feature so you can easily come back to CIBC pages you've visited. You can turn it off or clear your saved history any time.
Terms and conditions

show or hide

*CIBC Prime is the variable rate of interest per year declared from time to time to be the prime rate for Canadian dollar loans made by CIBC in Canada. The interest rate on your line of credit will change whenever CIBC Prime varies.

Rates are determined by a number of factors, including the Bank of Canada prime lending rate, the term and amount of the loan, whether or not the loan is secured, and by the borrower's credit rating.

Applicants must meet all CIBC lending criteria. Certain conditions and restrictions apply. Credit limit determined by CIBC, in its sole discretion. Products, their features and advertised interest rates may change at any time. This is a general description only; for more information and product terms and conditions, consult product brochures or call CIBC at 1-866-525-8622.