Accessibility Quick Links
We're in this together.
As part of CIBC's net-zero ambition, we're dedicated to helping you learn how to transition to low-carbon living while integrating climate action into your everyday life. We can help you minimize your greenhouse gas (GHG) emissions through changes to your living, transportation and investing choices.



A global effort to fight climate change
The Paris Agreement, reached in 2015, outlines how all 195 member countries will work together to keep the average global temperature from rising by 1.5 degrees above pre-industrial levels.1 It's important for governments, corporations and individuals to work collaboratively to prevent further global warming.



Collective impact through individual action
Understanding your own carbon footprint is the first step towards a low-carbon life. A carbon footprint is the total amount of GHG emissions generated through your daily actions and consumption habits. You can minimize your personal impact on global warming by reducing your carbon footprint.
Planning for a more sustainable future
Explore how to transition to low-carbon living while integrating climate action into your everyday life.

Homes and other buildings account for 12% of Canada's GHG emissions.2 Much of the energy used to power our homes comes from burning fossil fuels, which creates GHG emissions that are then released into our atmosphere.
We've put together a guide to help you save energy in your own home, whether you're a renter or homeowner.
Let CIBC make your home renovations possible
The CIBC Home Power Plan combines a mortgage loan with a home equity line of credit. Enjoy ongoing access to funds at a low interest rate, which can help you access extra funds for your reno.
Grants to help with home improvements

Transportation accounts for about 25% of Canada's GHG emissions, of which almost half comes from passenger cars and light trucks.3 Emissions from Canada's transportation sector can be reduced by shifting to cleaner fuels and electrifying light-duty vehicles.3
We can help you drive more sustainably and save money with special financing rates for electric and hybrid vehicles. And with every green vehicle loan we finance through this program, we're donating $25 to the Nature Conservancy of Canada Opens in a new window..
Resources to help you with your eco-friendly vehicle
Driving change with the support of our partners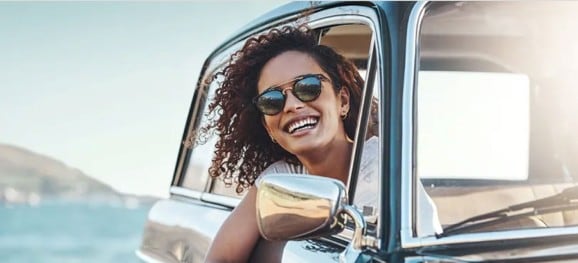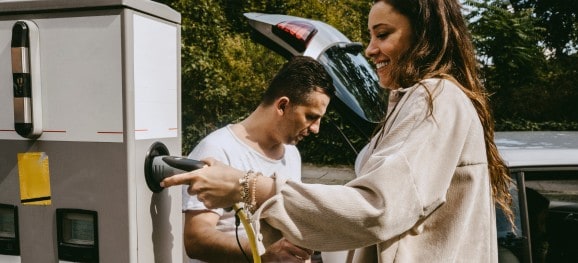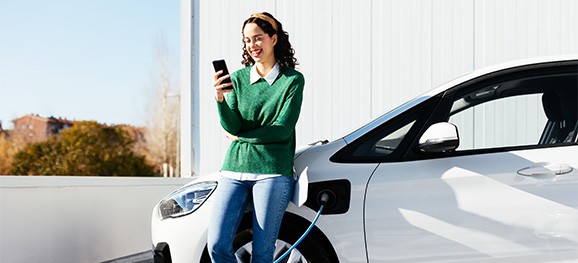 You have the power as an investor to choose from companies and industries that support the transition to a low carbon economy. At CIBC, we offer responsible investment options that incorporate environmental, social and governance (ESG) factors into the investment process.
Investment options that match your needs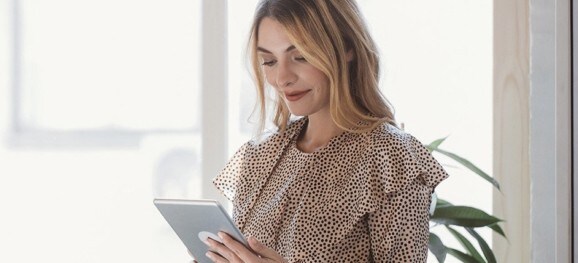 This GIC is linked to a Canadian ESG index and helps you increase your earning potential while funding sustainable initiatives.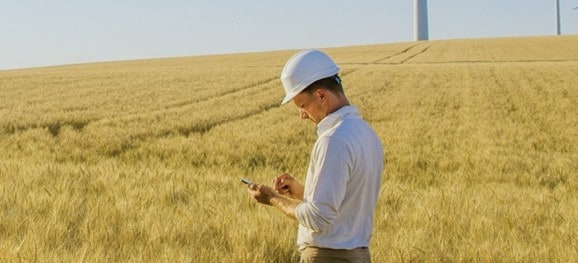 CIBC Sustainable Investment Strategies
These best-in-class solutions focus on companies that are ESG leaders, with a proven history of working towards improving outcomes for their stakeholders.
Want to speak with an advisor?
Our advisors can help with everything from personal financial management to mortgage support to business expertise.
Use less paper and make fewer trips to the branch
How we're making an impact
Our commitment to sustainability
We're dedicated to climate action, which is why we've set a net-zero ambition for operational and financing activities by 2050.