Accessibility Quick Links
Unlimited daily banking

Why CIBC Smart™ for Students?

Enjoy student banking that sets you free. Get a debit card for all your day-to-day banking and to securely pay for purchases directly from your CIBC bank account. 

No monthly fee
Unlimited debit transactions1
Free unlimited Interac e-Transfer® service

Unlimited is better (0:58)
Unlimited transactions. No monthly fees. It's that simple.

A card to help build credit

Why a student card?

Your credit card should get you rewards easily.

Earn travel, cash back or retail perks while you build your credit. Applying takes about 5 minutes, and you'll get a response in as little as 60 seconds2.

Shop and save, with up to 2% cash back on groceries3
Collect Aventura® Points or Aeroplan® Miles to get free flights
Get free goodies and collect Tim Cash™

Understanding your credit score (1:08)
Your credit score can be important. Your fellow students know why. Do you?

Help paying for school

Why student lines of credit?

Get help with your tuition costs with a line of credit of up to $60,0004

The CIBC Education Line of Credit is for you if you need access to funds while attending an accredited Canadian university or college to cover tuition, textbooks and other daily personal expenses.

Borrow up to $275,000 for professional studies5

The CIBC Professional Edge® Student Program can help you cover the cost of books, tuition and residency (depending on your field of study). You only pay interest while you're in school and for up to 1 year after you graduate.

Paying for school (0:55)
Higher education isn't cheap. The good news is there are lots of options to help pay for school. Check out what other students have to say.
Transfer money, pay bills and use your smartphone to pay for your everyday purchases.
1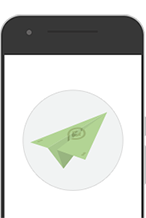 2
3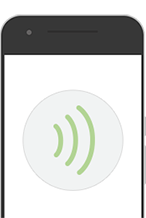 Forgot your wallet at your dorm? No problem. Use your smartphone to pay without carrying the plastic.

Your security comes first.
It's simple: if you've been a victim of fraud, and you've met all of your responsibilities, we promise to return 100% of the money you've lost from your CIBC accounts.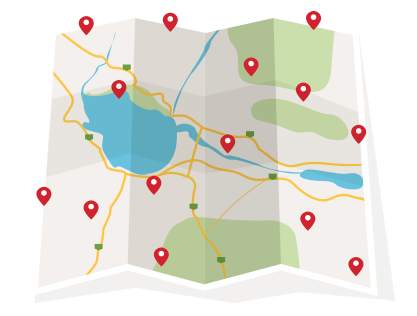 Find your ATM near campus
We know you need cash on hand for sports club memberships, coffee and even nights out with friends. With CIBC's network, your money is where you need it.
We're easy to find, with nearly 4,000 ATMs and 1,100+ Banking Centres at your disposal.
Find an ATM near you
Opens a new window in your browser.
Looking for more information?

CIBC Live Labs is our innovation and digital technology centre in Toronto's MaRS Discovery District. We challenge ourselves to see the world through the eyes of the client, then build and test our way to success.
---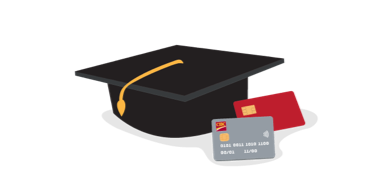 Step 2
Join Student Life Network
Already a member? Just remember to open your new CIBC bank account, credit card, or line of credit before December 31, 2018 to enter the contest.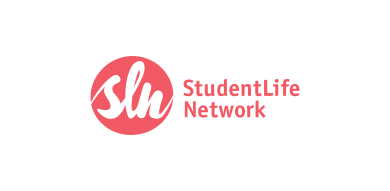 Terms and conditions

Show or hide terms and conditions.

◊◊ NO PURCHASE NECESSARY. Open January 1, 2018 to December 31, 2018 to legal residents of Canada who are sixteen (16) years of age or older and are current students of an accredited Canadian university, college or secondary school. Grand prize of $35,000 CAD. Odds of winning depend on number of eligible entries received. Math skill test required. Refer to Student Life Network for contest details. Read full contest rules (PDF, 340 KB) .

1 A transaction includes cheques, withdrawals, transfers, pre-authorized payments, bill payments and debit purchases. Additional fee(s) apply to withdrawals from non-CIBC bank machines and foreign currency transactions (including cheques written in currencies other than the account currency).

2 We may withdraw approval if we become aware of any unfavourable information regarding your financial position or account status, or if you are unable to provide any additional information reasonably requested by CIBC. The application response time may take longer than 60 seconds in the event of technology issues. If you supply your email address, an application status email will be sent as soon as the technology issues are resolved. Otherwise, you will receive a response to your credit card application within 7 to 10 business days.

3 Cash back is earned on a tiered basis on card purchases less returns and not on cash advances, interest, fees, balance transfers, payments or CIBC Convenience Cheques. Cash back is calculated as follows: on the first $6,000 in net annual card purchases excluding grocery on your account, the cash back earned is 0.5%; on amounts greater than $6,000 in net annual purchases excluding grocery the cash back earned is 1%.

4 Applicants must meet all CIBC lending criteria. Certain conditions and restrictions apply. Credit limit determined by CIBC, in its sole discretion. Qualified guarantor may be required. Products and their features may change at any time. This is a general description only. For more information and product terms and conditions, consult product brochures or call 1-866-525-8622.


5 Approval subject to applicants meeting CIBC's normal lending criteria. Credit limit determined by CIBC, in its sole discretion. Part time students are eligible for reduced credit limits determined by CIBC. Qualified guarantor may be required. Ongoing access to your Professional Edge Student PLC and annual credit limit increases (if applicable) subject to proof of enrolment, a continued good payment history and credit record, and a satisfactory cash flow analysis, determined by CIBC in its sole discretion. Certain conditions and restrictions apply. Products and their features may change at any time.

6 The CIBC free credit score service is a feature in the CIBC Mobile Banking App which allows CIBC clients to subscribe to get their credit score from Equifax Canada through Borrowell, our third party service provider.

The Equifax credit score is based on Equifax's proprietary model and may not be the same score used by third parties or by CIBC in certain instances to access your creditworthiness. The provision of this score to you is intended for your own educational use. Third parties and CIBC will take into consideration other information in addition to a credit score when evaluating your creditworthiness.

You should always obtain the most updated credit information and scores from Equifax Canada to ensure accuracy before making a major financial decision.