Accessibility Quick Links
Featured rates

Get our best mortgage rates

Fixed rate mortgages

Fixed Rate Mortgages

A fixed interest rate remains the same throughout the entire term. Your payment remains constant so you know exactly how much you will pay every month and what amount you will have paid off at the end of the term.

A fixed rate mortgage is ideal for people who:

Are first-time home buyers
Want the security of a fixed rate
Think interest rates will rise during the term of their mortgage
Want to know exactly how quickly they will pay down their mortgage

CIBC Fixed Rate Closed Mortgage

Term      
Rate3 
1 year                               

RDS%rate[5].FRCM.rate(1_null_null_Year_T,null,1,null)(#O2#)%

2 years

%rate[5].FRCM.rate(2_null_null_Years_T,null,1,null)(#O2#)%

3 years

RDS%rate[5].FRCM.rate(3_null_null_Years_T,null,18,null)(#O2#)%

i

4 years

RDS%rate[5].FRCM.rate(4_null_null_Years_T,null,1,null)(#R#)%

5 years

RDS%rate[5].FRCM.rate(5_null_null_Years_T,null,1,null)(#O2#)%



7 years
 

RDS%rate[5].FRCM.rate(7_null_null_Years_T,null,18,null)(#O2#)%

ii
10 years

RDS%rate[5].FRCM.rate(10_null_null_Years_T,null,1,null)(#O2#)%

Variable rate mortgages

Variable Rate Mortgages

A variable interest rate will fluctuate with the CIBC Prime rate throughout the mortgage term. This impacts the amount of principal that you pay off each month as your mortgage payment will remain constant for the whole term.

A variable rate mortgage is ideal for people who:

Are financially savvy
Want the potential to save on interest payments if rates go down
Think mortgage rates will stay the same or go down during the term of their mortgage
Are flexible in how long it takes to pay off their mortgage

CIBC Variable Flex Mortgage®

| Term           |                   Rate |
| --- | --- |
| 3 years | RDS%rate[5].5YRVARCLO.rate(3_null_null_Years_T,null,1,null)(#O2#)% |
| 5 years                            |                                                    RDS%rate[5].5YRVARCLO.rate(5_null_null_Years_T,null,1,null)(#O2#)% |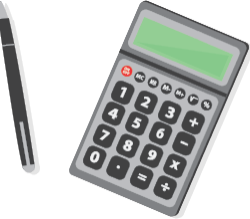 Calculate your monthly mortgage payment
Need help with your mortgage questions?
Your CIBC Mortgage Advisor is your trusted guide to homeownership. From deciding whether you are ready to buy a home, to choosing your best mortgage option, to figuring out all the paperwork, our experts in mortgage financing can help answer all your questions. Need flexibility and security? No problem. Our Mobile Mortgage Advisors will meet with you where and when you want, and lock in your rate while you shop for your home.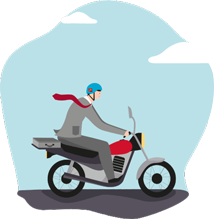 Save your recently viewed products
Turn on this feature so you can easily come back to CIBC pages you've visited. You can turn it off or clear your saved history any time.
Terms and conditions

Show or hide

* Offer open to eligible first-time homebuyers on mortgages of $100,000 or more with a term of 3 years or longer on a CIBC Fixed-Rate Closed Mortgage. Application must be submitted by February 28, 2017, and must fund within 120 days of application. At funding, you must have a CIBC chequing account and CIBC savings account; scheduled mortgage payments must come from your personal CIBC chequing account. Qualifying clients will receive the $500 cash offer in their personal CIBC chequing account 6-8 weeks after closing, and if applicable, your $250 property valuation fee will be waived. Other conditions and restrictions apply. Ask us for details. Offer ends February 28, 2017. Offer subject to credit approval and may be changed or withdrawn at any time.

1 Special offers apply only to new mortgages of owner-occupied properties with an amortization of 25 years or less. Annual Percentage Rate (APR) is based on a new $275,000 mortgage for the applicable term and a 25-year amortization assuming a Property Valuation Fee of $250. Rates shown for the applicable term are CIBC's special discounted rates and are not posted rates of CIBC. Offer may be changed, withdrawn or extended at any time, without notice.

APR means the cost of borrowing for a loan expressed as an interest rate. It includes all interest and non-interest charges associated with the mortgage. If there are no non-interest charges, the annual interest rate and APR will be the same.

i 2.57% APR
ii 3.60% APR

CIBC Cube Design & "Banking that fits your life." are trademarks of CIBC.