Accessibility Quick Links
Find a career where your digital skills can shine
We're a diverse team of creators and trendsetters who build faster, easier digital banking for our clients. Join us! Bring your skills and passion, and grow your career at CIBC Digital Banking.
Where do you see yourself?
Talented people like you help us create seamless user experiences. Select the job category that interests you.
Content writing
You'll be the voice of CIBC. Use your skills as a technical writer, copywriter or editor to craft engaging and accessible instructions, information, messages, ads and marketing content.
Sales and marketing
Use your expertise in digital marketing, digital sales, campaign management, ad and site optimization or testing to drive traffic, encourage adoption and exceed sales targets. You'll help us present the right content to the right clients at the right time.
Strategy and innovation
You're an idea person. Your background in strategy, market research, concept development, product management, consulting or thriving in a startup is essential for coming up with strategic ideas, testing them out and getting stakeholders on board.
UX (user experience) design
Use your skills as a UX designer, service designer, information architect or UX strategist to design and validate outstanding experiences for millions of clients.
Visual design
Bring your expertise as a visual designer or graphic designer to create engaging experiences with a clear hierarchy and consistent brand representation.
Analytics
Love data? Perfect. Apply your analyst, business analyst or web analyst skills to deliver data-driven insights that enhance digital user experiences. Tag, track, collect and manage data. Develop metrics, benchmarks, user journeys and visualizations. Analyze data, develop business cases and present findings and insights that drive strategy.
Web development
Build outstanding digital user experiences. Apply your experience in front-end development, data-driven design and backend best practices as a UX developer, web developer, programmer or coder.
QA (quality assurance) and publishing
Apply your experience as a QA analyst, QA lead or digital publishing specialist for our CIBC websites and apps. You'll ensure all new and revised content and functionality is high quality and error-free, thanks to your detail-oriented focus and your computer science degree or equivalent work experience.
Accessibility
We build barrier-free digital experiences for our clients. Bring your knowledge of accessibility best practices, inclusive design and WCAG.
Digital marketing
Are you ready to join a fast-moving, forward-thinking team? We work closely with internal partners, vendors and technology partners like Google. Our mission: To build and launch strategies that achieve CIBC's digital sales and marketing goals.
Audience personalization
We're always working to optimize online and mobile experiences and increase conversions through personalization and testing. Bring your strategic and hands-on approaches, and your expertise in Adobe Target, and join us.
Business management and enablement
Do you have a background in administration, strategic planning, human resources, governance, accounting, auditing or financial management? Come and support our strategic planning and financial governance, or create exciting new employee experiences.
Project management
Get things done and have fun doing it. Guide and inspire project teams dedicated to delivering innovative digital experiences. Plan, organize and implement digital projects in a collaborative, enthusiastic workplace that embraces change.
Co-op students
Learn in-demand and transferable skills in a dynamic, challenging and collaborative environment as you help us build the bank of the future.
Come together in digital-inspired workspaces. Our new headquarters, CIBC Square, redefines the traditional office.
What's in it for you
Work with great people, earn a competitive wage and get these benefits.
Inclusive workplace
Be who you are in a culture that welcomes diversity and community while removing barriers.
Flexible hours
Early bird? Night owl? We don't have a night shift, but you can work flexible hours.
Casual dress code
In our modern, informal workplace, you can wear your casual clothes. That means jeans too.
Banking perks
Get free or discounted bank accounts, drafts, fund transfers, borrowing and investing.
Employee Share Purchase Plan
Build your savings by investing in CIBC shares. We'll match a portion of what you invest.
Career development
Grow your career with internal and external training and learning opportunities.
Health and wellness
Enjoy a healthy work-life balance with organized activities, useful tools and helpful professional advice.
Employee discount program
Save on computers, clothing, travel and just about everything else with our employee discount program.
Child care
Get up to 20 free emergency backup child-care days per year for each of your children. Conditions apply.
Recognition as a top employer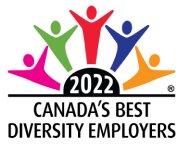 Join CIBC Digital Banking
Find your opportunity on our growing team.