Accessibility Quick Links
New benefits and enhancements are coming to the CIBC Aeroplan cards on November 8.
5,000 Aeroplan® Miles Welcome Bonus1
That's already enough for a gift card or merchandise
Coverage on the road
Auto rental collision and damage insurance is included2
Extended protection on

most purchases
Protect your new phone, laptop and most card purchases. Double the manufacturer's warranty up to an extra year and get theft or loss replacement too2.
Annual fee
$39
Each additional card (up to 3): $0
Interest rate
RDS%rate[2].VPARO.Published(null,null,6,null)(#R#)% for purchases3
RDS%rate[2].VPARO.Published(null,null,3,null)(#R#)% for cash3
No minimum income requirement
$0
Minimum credit limit
$1,000

Get a free SPC membership† with this credit card
Your free SPC membership provides exclusive access to SPC+. Get better discounts, special experiences and more. Save instantly when you shop over 450 deals in-store and online. Pay no membership fee as a CIBC client with an eligible student product.
Accelerate your Aeroplan Miles
Collect miles4 when you shop
1 mile
for every $1.50 spent on your card4
Earn miles twice
at over 150 Aeroplan Partners and 100+ online retailers5
This tool is currently unavailable. Please see Overview and Advice.
More to love about this card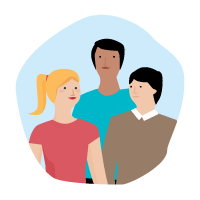 Add cardholders for free to earn miles faster
Get up to 3 additional cards with no annual fees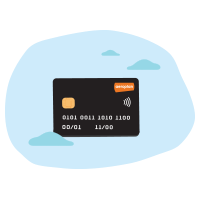 Reach Aeroplan silver, black or diamond status sooner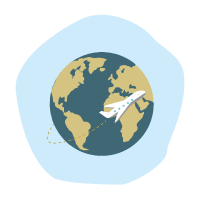 Travel the globe
Use your miles to fly to 1,300+ destinations in 190+ countries with Air Canada® and its global network of more than 25 partner airlines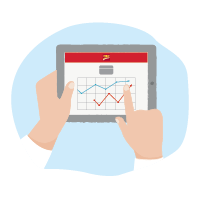 Assign spending limits
Set purchase and cash limits on your additional cards, at no cost6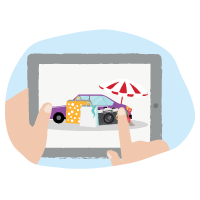 Rewards that go beyond flights
Redeem miles for gift cards, auto rentals, entertainment, merchandise and more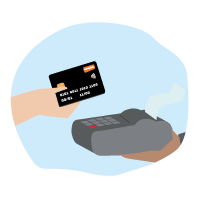 Use miles for more
Redeem Aeroplan Miles to cover taxes, fees and surcharges associated with your flight reward7

CIBC Pace It™
Some purchases can't wait. CIBC Pace It helps you manage your finances with Installment Plans on your credit card at lower interest rates. Start paying for the big things that matter at a pace you choose.‡
Valuable insurance included with your card2

Purchase Security and Extended
Protection Insurance

$100,000 Common Carrier
Accident Insurance

Auto Rental Collision and Loss
Damage Insurance
Optional insurance for your card

CIBC Payment Protector™ Insurance for Credit Cards8

Get more out of student life
Visit our student banking hub to learn about day-to-day banking, credit cards and lines of credit, plus tools and advice that's catered to you. Discover student banking.
Not the right card for you?
Here are a couple more that could suit you better.