Accessibility Quick Links
Index Funds
Index funds are suitable for investors seeking a lower-priced, hands-off investment strategy to complement their overall portfolio. Instead of a fund manager actively selecting securities, the fund is managed in a way that it aims to obtain a return that approximates the performance of a specific index, such as the S&P 500 Index.
Rates of return (%) as of RDS%update[7].490.published(1_null_null_Month_T,null,1,null)(#M# #d#, #Y#)%
Current prices as of RDS%update[7].475.published(null,null,13,null)(#M# #d#, #Y#)%
Previous prices as of RDS%update[7].475.historical(null,null,13,null)(#M# #d#, #Y#)%
Looking for a higher potential return on your investment? CIBC's Growth Funds are higher risk funds primarily invested in stocks and generate capital growth over the long term.
Looking for a steady level of income while protecting the value of their initial investment? CIBC's Savings Funds consist mainly of money market investments that are low risk and can be used in a short, medium or long term investment plan.
Compare performance for all of our mutual funds, whether you're looking for Savings Funds, Income Funds, Growth Funds or our Managed Portfolios.
Fund Facts highlight key information about our investment products for investors, including performance, risk and the costs of buying and owning a fund.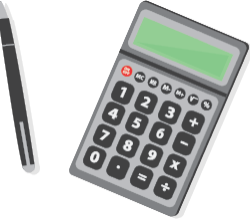 Regular Investment Calculator
See what your regular investment contributions might be worth in the future.
Save your recently viewed products
Turn on this feature so you can easily come back to CIBC pages you've visited. You can turn it off or clear your saved history any time.