Accessibility Quick Links
Video: Connor McDavid and a CIBC Mobile Investment Consultant surprise fans at a café (0:55)
Get personalized advice tailored to you
Everyone can use a hand with their investments, even Connor McDavid. Our Mobile Investment Consultants (in Quebec: Mobile Investment Specialists) can give you the advice you need when and where you need it.

We want to get to know you, so we can give you great, tailored advice. That's why any meeting starts with a conversation about you – your priorities, your values and your vision of the future. From there, our consultants can suggest ways for you to achieve your goals.

All this from the comfort of your home – or wherever you'd like to meet!
Please note that Mobile Investment Consultants† may not be available to meet in person in some regions. Learn more
Meet with a Mobile Investment Consultant†
Simply complete the form below and we'll call you back within 1 business day to set up an appointment.
All the fields on the form are mandatory.
A bank that comes to you. That's service.
We know your life is busy. That's why we come to you, when and where you need us.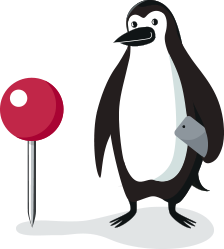 Terms and conditions
† Mobile Investment Consultant is the title used in all provinces except Quebec. In Quebec, the term is Mobile Investment Specialist.
Please note that the Northwest Territories and Quebec, Mobile Investment Consultants and Specialists may not be available to meet in person, but can provide investment advice over the phone. This offering is not available in Nunavut, Yukon, Manitoba, Saskatchewan, Nova Scotia, New Brunswick, Prince Edward Island, or Newfoundland. In these provinces, please visit your local CIBC Banking.
Save your recently viewed products
Turn on this feature so you can easily come back to CIBC pages you've visited. You can turn it off or clear your saved history any time.