Accessibility Quick Links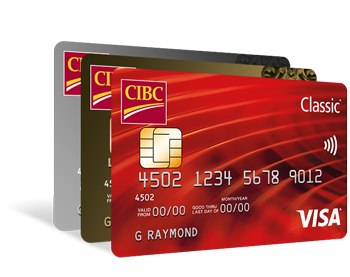 What is credit history?
Credit history is a representation of the money you have borrowed and whether or not you have paid it back. If you pay the money back on time, you will have good credit history. If you are late making payments or miss them altogether, your credit history will be negative and you may find it difficult to borrow money in the future.
Why do I need a credit card?
Establishing good credit now can help you get that loan or mortgage in the future - and one of the easiest ways to build a credit history is to get a credit card. A home, car and education are just a few goals you may choose to finance with personal credit. Managing personal credit wisely is the first step to building a good credit history.
Newcomers2 credit card offer
Getting started in a new country is tough enough without the worry of getting approved for credit. Start to build your credit history and pay for immediate purchases with a CIBC credit card. Choose a credit card to fit your needs with no credit history or security deposit needed - just by having another CIBC product.3
CIBC Welcome to Canada Package
Get the banking services you need to start your new life in Canada.
Secured card options
Secured credit card options are also available for international students and Canadians looking to build or re-establish credit. Simply pledge a security deposit equal to the approved credit limit on the card and we'll put the funds in a CIBC interest-bearing investment. The funds will grow while you establish your credit rating.
How to apply
Visit your nearest CIBC branch and talk to an advisor who can help you with the application process.
Save your recently viewed products
Turn on this feature so you can easily come back to CIBC pages you've visited. You can turn it off or clear your saved history any time.