Accessibility Quick Links
Get even more cash back at Costco and everywhere else you shop with your new CIBC Costco®†

Mastercard®
We're excited to welcome you to CIBC. Your existing Costco Mastercard changed over to the new CIBC Costco Mastercard on March 4, 2022. Start earning even more cash back wherever Mastercard is accepted, and have access to new Mobile Device Insurance1 for your next mobile phone purchase, flexible installment payment options and more.
cash back at restaurants and at Costco gas2
cash back on all other purchases including at Costco
Annual fee and interest rates3
$0
for primary cardholder and authorized users
RDS%rate[2].MPCOS.Published(null,null,6,null)(#R#)%
for purchases
RDS%rate[2].MPCOS.Published(null,null,3,null)(#R#)%
for cash4
Get special rates with CIBC Pace ItTM,5 Installment Plans on Costco purchases
Pay for those larger purchases with CIBC Pace It low-rate Installment Plans, spreading payments over a fixed term.
With your new CIBC Costco Mastercard you can take advantage of special Installment Plan interest rates with no installment fees on eligible Costco purchases in Canada and at Costco.ca Opens in a new window.:

Pay anywhere, anytime with your phone
Make quick and secure purchases using Apple Pay®, Google Pay™ and Samsung Pay® when you add your new card to your mobile wallet.
When you add your Costco Mastercard to your mobile wallet, your card will appear as the CIBC Costco Mastercard even if you haven't received your physical card yet. Your physical card will arrive before August 31, 2022.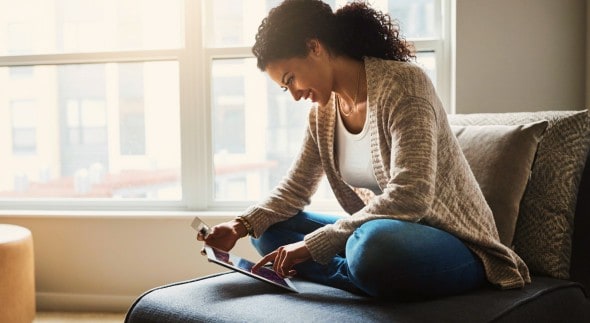 Get on-the-go access to your annual cash back gift certificate
Starting in January 2023, easily redeem your Costco cash back gift certificate digitally at any Canadian Costco warehouse using the CIBC Mobile Banking® App. Or print your gift certificate through
CIBC Online Banking® Opens in a new window..

Send money abroad
Get 0.25% cash back for every $1 spent on a CIBC Global Money Transfer™,†, 6. There are no transaction fees and you won't be charged interest, as long as you pay your balance by the payment due date.7
Valuable insurance included with your new card
Mobile Device Insurance1
Repair or replacement coverage up to $1,000 for your personal mobile device such as your cell phone, smartphone or tablet in the event of loss, theft or accidental damage (drops, cracks or spills) for up to two years following your new mobile phone purchase.
Purchase Security and Extended Warranty Insurance1
Enjoy added security and protection on your new purchases. Your CIBC Costco credit card comes with Purchase Security Insurance. Plus, with Extended Warranty Insurance, you can extend the period of the original manufacturer's warranty up to one additional year on most new purchases.
Optional creditor insurance for your card

Carry fewer cards. Your credit card continues to serve as your Costco membership card9.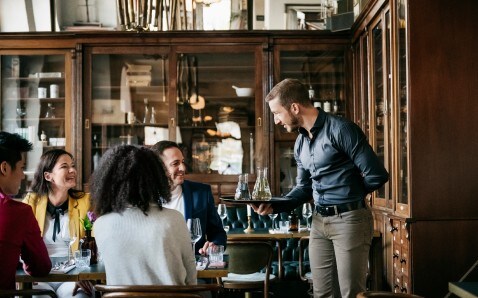 You'll receive your new CIBC Costco Mastercard by August 31, 2022. When it arrives:
1. Make a purchase with your newly activated card.
2. Register with the CIBC Mobile Banking App or CIBC Online Banking.
Complete these two easy steps in any order before December 31st, 2022, and you'll enjoy a $20 statement credit in an upcoming statement.10
You and your authorized users automatically receive all the new CIBC benefits starting on March 4, 2022. Keep using your existing Costco Mastercard. You don't need to reapply for a new card or wait for the new card to arrive to start enjoying all the benefits.
Start making payments to CIBC when you receive statements from us.
Ensure seamless online payments of your credit card bill by adding CIBC MASTERCARD as a payee through your current financial institution, using your 16-digit credit card number.
If you were enrolled in AutoPay on your previous credit card, this service ended on

March 3, 2022

. You can make a payment to your Costco Mastercard using CIBC Mobile Banking App or CIBC Online Banking, or by setting up CIBC Mastercard as a payee through your current financial institution.
Set-up new recurring bill payments, including payments of pre-determined amounts to your CIBC Costco Mastercard. Learn how to schedule a recurring bill payment.
Your new CIBC Costco Mastercard will arrive by mail before

August 31, 2022.

Activate your CIBC Costco Mastercard as soon as you receive it by following the instructions on the sticker on your card.

When you're shopping in a store, you must insert your card and enter your PIN on your first purchase after you activate your new CIBC Costco Mastercard. This will also enable the tap functionality on your credit card for future purchases.

Watch for your authorized users' cards to arrive in the mail along with yours. Your authorized users' cards will need to be activated before your authorized users can start to use their CIBC Costco Mastercard. Activating your card will activate any authorized users' cards as well. Your authorized users can also activate their own cards.
Access helpful tools with CIBC Digital Banking

If you're new to CIBC Mobile Banking or CIBC Online Banking, use your existing Costco Mastercard credit card number to registerOpens in a new window. and follow the steps on the screen. You'll then be able to view your balance and transactions, pay your credit card bill and register for security alerts11 and payment reminders.
If you were previously receiving online statements from Capital One, you'll have access to CIBC eStatements through CIBC Online Banking. In order to receive your eStatements, simply register for CIBC Online Banking Opens in a new window., starting March 7, 2022. If you received paper statements from Capital One, you'll continue to receive paper statements from CIBC. You'll be able to change to paperless once you enrol for CIBC Online Banking.
Once enrolled, update your alert preferences, such as minimum payment reminders, through CIBC Mobile Banking or CIBC Online Banking.
Looking for more information?
Important information
CIBC will receive your account information from Capital One in order to transfer and maintain your account. CIBC will share personal information with Costco to establish, administer and maintain your CIBC Costco Mastercard or CIBC Costco World Mastercard and your Costco membership. CIBC will collect, use and share your personal information in accordance with the CIBC privacy policy, Your Privacy is Protected. The CIBC privacy policy is available at any banking centre or online Opens in a new window..