Accessibility Quick Links
All about account statements, tax slips and trade confirmations
We'll help you find the CIBC documents you need for financial planning and tax filing1.
Important tax filing deadlines
Deadline to make RRSP contributions.
Last day to file personal tax returns. Make sure you have all required tax slips when filing your tax return.
Last day to file tax returns if you, or your spouse or common-law partner, are self-employed.
Find your documents across our services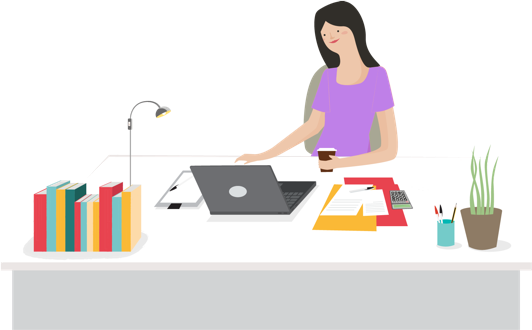 Tax Slips for Trust Units, Limited Partnerships and Mutual Funds
Tax information for trust units and limited partnerships are provided to CIBC Investor's Edge by each issuer on a staggered schedule. Once we receive the tax information from each issuer, we will mail you a separate tax slip for each investment that you held in 2018.
For mutual funds, you will receive a T3/Relevé 16 and NR4 slips, as required, directly from the mutual fund company.
Frequently asked questions
Statements are usually issued monthly. But, you'll get quarterly statements if there's been no activity on your account.
If you have mutual fund accounts with a broker other than CIBC, your statements aren't available online; your broker mails them to you.
Confirmations are issued when you buy or sell stock. You can opt to get these documents electronically. Otherwise, they're mailed to you.
For all investment accounts from 2017 onward, you'll get a year-end account report, issued in January. You'll get the report the same way you receive your monthly statements, online or by mail. Learn more about your investment report.
For your convenience, the T5008/RL-18 tax slip now includes the book value amount in Box 20. Please note that the amount reported in Box 20 reflects information currently available on our system and may or may not reflect your adjusted cost base (ACB), which is the cost of the security for tax purposes and is required to determine your gain or loss for tax purposes. You may need to make additional adjustments to the amount indicated in Box 20 at the time of determining and reporting your gain or loss from the disposition. For further information, please refer to the T5008 FAQs (PDF, 85 KB) . To learn more about finding ACB values, contact your personal tax advisor.
As part of the income tax filing process, CIBC Investor's Edge is required to give CRA (and Revenue Quebec for Quebec residents) copies of the following investment income forms, as applicable: T3, T5, T5013, T4RSP, T4RIF, T4A and NR4.
We also provide a report on all dispositions, as well as redemptions and maturities of debt instruments and options. You can find all information related to these filings on your account statements, T5008 and on your year-end Transaction Summary.
What tax forms are required by IRS for U.S. persons or individuals subject to U.S. tax law?
U.S. persons or individuals subject to U.S. tax laws may receive the following forms: 1099-DIV, 1099-INT, 1099-OID, 1099-MISC, 1099-B, 1042-S and K-1. For more details about each form, please visit our Tax Slips section.
If you are a U.S. client who provided their SSN before December 31, 2018, your 1099 will be issued to you by the end of January.
If you are a non-US, non-registered client, you need to provide your US ITIN prior to December 31, 2018, to obtain your 1042-S slip.