Accessibility Quick Links
Send money home with a $0 transfer fee1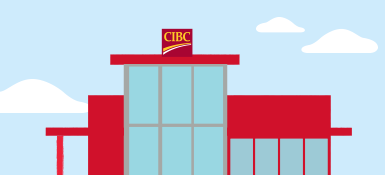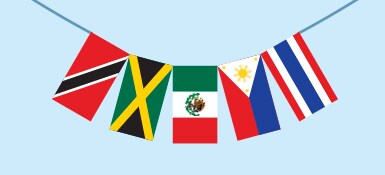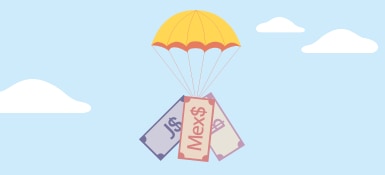 SPECIAL OFFER
Get up to $50!
Open a new account and send your first CIBC Global Money Transfer by October 31, 2018 and you'll get CAD $50*.
Already have a CIBC account? You'll get $25 when you send your first transfer*.
Use promo code TTD25.
Get started. Visit a CIBC Banking Centre
To send money, you'll first need a CIBC bank account. Contact a CIBC Banking Centre to open your account.
Send money with the app
Once you have your account, you can use the CIBC Mobile Banking app to send money home. Ask a CIBC representative for details.
Download the app
How to transfer money with the CIBC Mobile Banking app
Use the space bar to play and pause the carousel. Use the left and right arrows to move between carousel items. The carousel stops when not in focus.
Step 1/5 Item 1 of 5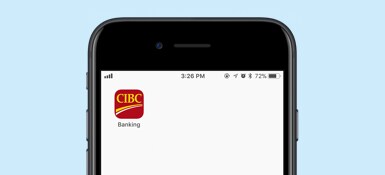 STEP 1/5
First, make sure you have a Canadian phone number. Then open the CIBC Mobile Banking app on your phone.

Step 2/5 Item 2 of 5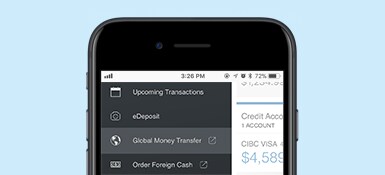 STEP 2/5
Select "Global Money Transfer" from the menu.
Step 3/5 Item 3 of 5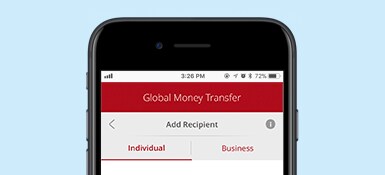 STEP 3/5
Enter your recipient's information, including their name, address, bank account number and bank code.
Step 4/5 Item 4 of 5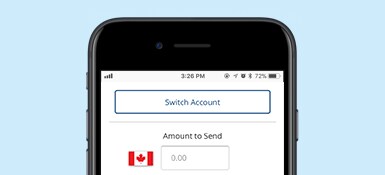 STEP 4/5
Choose the amount you want to transfer.
Step 5/5 Item 5 of 5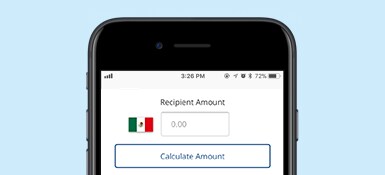 STEP 5/5
Select "Submit." It takes 1 to 3 days on average for funds to arrive3.