Accessibility Quick Links
If you're experiencing financial hardship or would like to improve your credit, these tips can help you take charge of
your finances.
After reading our first article, Debt 101: understanding the basics, you may realize you have more debt than your income can accommodate. While this can be worrisome, it's also reassuring to know this is actually the first step in your journey to managing your debt. We're here to help you every step of the way and provide clarity and comfort in supporting the planning and organization of your finances.
If you're experiencing financial hardship because of debt, you can use these tips to help you take charge of your financial situation.
There are 3 key areas to focus on when addressing financial hardship.
Let's explore each of these in more detail.
Consolidating all of your debt into a single loan may help you pay off multiple debt obligations at one time. This can be beneficial, as it will provide the ease of one consolidated debt payment, and, in general, it may help lower your overall interest costs.

There are various ways to improve your credit situation. Your advisor can help you use a credit planning calculator to determine your overall debt load and the interest rates and costs associated with each. You can then compare the amount of interest that would be charged if all the loans were consolidated into a single loan. This comparison reveals opportunities for interest savings and debt management.
You can also assess the credit products you currently have and look for similar areas of opportunity.
Once you have assessed your current financial situation, you can begin creating a plan for going forward. A good plan should help you pay off your debts and start building your savings.
The best time to start

is now
By getting ahead of debt as early as possible, you can get back to achieving your goals.
Your CIBC advisor can work with you to assess your current situation, map out where you want to be in the future and create a holistic plan that meets your needs. Contact your advisor today or call 1-800-465-2422 Opens your phone app..


For more information, visit debt help.
Need some financial advice?
Book a chat with one of our advisors. They can help set you up for success, today and into the future.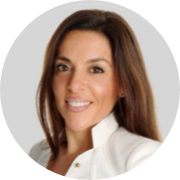 Explore more helpful resources