Accessibility Quick Links
---
Ready to order foreign cash? Choose from the options below
Benefits
Conveniently order foreign cash online and pick it up at a branch, at Toronto Pearson airport, or have it delivered to your home for free*
Up to 65 foreign currencies offered
Secure delivery of foreign cash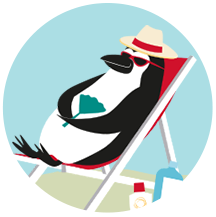 ---
Refer a friend to Foreign Cash Online, and you both get a $25 credit!*

*How to refer a friend 
1. Sign on to CIBC Online Banking
2. Select Order Foreign Cash
3. Select Get Referral Link
4. Select Copy Link 
5. Send the referral link to friends by pasting it in an email, on Facebook, LinkedIn or Twitter
6. Your friend selects the link you provided. They can then sign on to their CIBC Online Banking, select Order Foreign Cash and submit a foreign cash order
7. Both you and your friend will be credited $25 to each of your CIBC bank accounts
Remember you can refer multiple friends. Every time you successfully refer a friend, you'll each get a $25 credit.
Read the terms and conditions (PDF, 267 KB) 
---
How to order foreign cash online
What you'll need
What you do
1. Sign on to CIBC Online Banking®
Select "Order Foreign Cash".
2. Choose the type of currency and amount you need
The minimum buy for online orders is the equivalent of 300 CAD. The maximum amount for one online order is $2,500 (home delivery within Canada), $9,500 (Toronto Pearson Airport pickup) and $50,000 (Banking Centre pickup).
3. Confirm the exchange rate
We'll hold the rate listed in your shopping cart for 30 minutes.
4. Choose how you want to receive your foreign cash
You can have it securely delivered to your home (almost anywhere in Canada), a Banking Centre near you, or Terminal 1 and 3 at Toronto Pearson International Airport.
5. Complete your purchase
Select your Canadian-dollar chequing, savings, or personal line of credit account from which to buy your foreign cash.
Get foreign cash delivered right to your door.
Frequently asked questions
Explore our other foreign exchange services
1

2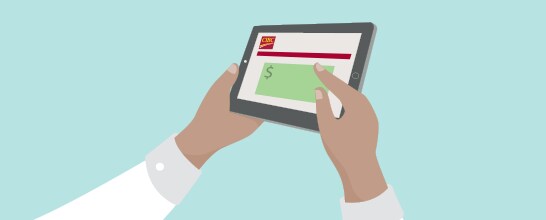 You can order foreign cash using
What else would you like to do?
Save your recently viewed products
Turn on this feature so you can easily come back to CIBC pages you've visited. You can turn it off or clear your saved history any time.
Terms and conditions

Show or hide

*CIBC foreign exchange rates apply. A Foreign Exchange transaction counts towards your allowable transaction limit, bank account transaction fees may apply. Must have a CIBC chequing, savings or personal line of credit account to send a CIBC Global Money Transfer.