Accessibility Quick Links
An ATM fleet at your service
Handling your cash is no hardship, with one of Canada's largest ATM networks
Comprehensive
On touchscreen ATMs, use the My Accounts tile to see balances of your CIBC bank accounts, credit cards and lines of credit all at once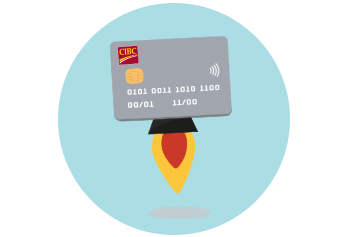 Quick
Set up an express withdrawal to get your most common cash amount at the touch of a button, so you can order the next round, grab cash and get back before it arrives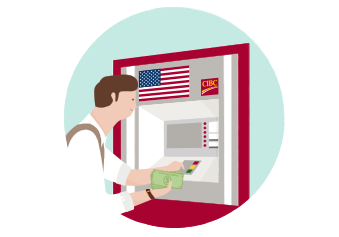 U.S. cash-ready
Cross-border cash has never been easier with one of the largest USD bank machine networks in Canada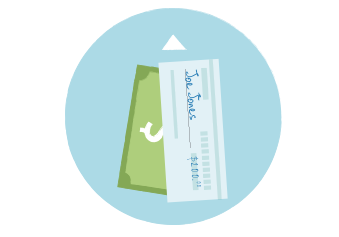 Multitasking
Get it done and get going. At select ATMs, even bundle all your cash and cheques into a single deposit – no envelope needed.
Want more ATM access with no additional fees?
You can use President's Choice Financial ATMs, and on the road at CIBC ATMs at select Petro-Canada™, Pioneer and ONroute locations.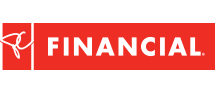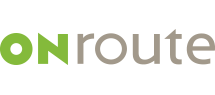 When you visit, you get more than a branch.
You get a Banking Centre.
We're here for you when you want expert help.
Convenient
We're easy to find, at over 1,100 locations across Canada.
Beyond 9-to-5
Many locations are open late and on weekends (yes, Sunday too!)
Personalized planning
Your plans for your money are personal. We're here to help get what you want and need from your finances.
Digital support
Our Digital Champions can show you how to deposit cheques, transfer money, pay bills and more using a phone or tablet.
Foreign currency ATMs and branches
Travelling abroad is hectic: let us make the last-minute rush easier. Visit us at Toronto Pearson Airport to get select foreign currencies, access your online banking, even buy travel medical insurance.

Check out this map (PDF, 572 KB) to find ATMs or Banking Centres by terminal.
Currencies available:








Travelling the world? So can your cash.
We live more globally than ever, and your money needs to do the same. In Canada, use your CIBC debit card at any machine with an Interac®† logo. When abroad, look for the PLUS*, Cirrus, Pulse or Visa* logos. You can also use bank machines with the Visa logo to get a cash advance from your CIBC credit card.

Additional fees will apply when using a non-CIBC bank machine.

Get access to the CIBC Network now
Get started in minutes – really.
Save your recently viewed products
Turn on this feature so you can easily come back to CIBC pages you've visited. You can turn it off or clear your saved history any time.
Terms and conditions

Show or hide

† Interac is a registered trademark of Interac Inc.; CIBC authorized user.

™ Trademark of Suncor Energy Inc. Used under license