Accessibility Quick Links
Try these tips to find the best tradespeople for your next home
renovation project.
We get an overwhelming amount of requests for recommendations for tradespeople, and while I can't suggest an individual contractor in your area, I always start by doing my research. I've provided a checklist below that I use to find good trades:
1. Ask family and friends for recommendations. Word of mouth is often the best and most honest advertising.
2. Phone the tradespeople on your list, interview each of them and include the following questions:
3. Think about the interaction you had with the company or individual during your interview. Were they courteous, knowledgeable and forthcoming with information and references? A first impression is a pretty good indicator of your future interactions.
4. Next, follow up on the references provided. Ask about their experiences and if the work met the expectations of the contract.
5. Get bids from a number of different companies, and when you're ready to proceed, be sure to get all of the details in a written contract and review it carefully. Ask questions if you have them.
6. Finally, never pay the full amount until the job is completed and you are satisfied with the work.
The more information you have, the better. Good luck with your projects!
Need some financial advice?
Book a chat with one of our advisors. They can help set you up for success, today and into the future.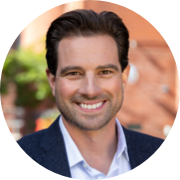 Scott McGillivray
Trusted contractor, savvy real estate investor and celebrated TV personality
Explore more helpful resources