Accessibility Quick Links
Scott McGillivray shares 3 options and the low-down
on each.
I always get questions about the flooring products we used on Income Property and the best flooring options to put into rental suites. In the list of the top-5 things that renters, or buyers, for that matter, are always looking for, new floors are always up there. Wood floors are non-allergenic, more hardwearing and much easier to keep clean than carpets, especially if you've got tenants coming in and out every year. Here are 3 options for flooring and the low-down on each.
When we talk about hardwood floors, we're referring to a plank that's been cut from the tree as a solid piece of wood. The width can vary from 2 1/4" up to 12", and the thickness can be anywhere from 7/16" to 3/4". Hardwood floors are nailed down into place over a wood subfloor. It'll react to changes in humidity and needs to be laid with expansion and contraction in mind. Because of how it reacts to moisture, it should only be used in above-grade installations, so it's not the best option for basements. It can be sanded down and refinished a number of times until the nail heads are showing, and can come prefinished or unfinished when installed.
Engineered hardwood starts with a piece of hardwood veneer that's glued onto a number of wood plies in the opposite grain to add strength and stability. You can get engineered hardwood in all sizes and wood types, and it looks exactly the same as traditional hardwood but has some additional benefits. It can be installed as a floating floor over existing flooring, including concrete, or be glued or nailed down. Because of the cross-graining effect of the different layers, it won't react negatively to humidity and have issues with expansion and contraction. It's extremely durable and can still be refinished a number of times. It's also easier to install, and to replace a single plank if necessary.
Laminate flooring is a multi-layer synthetic product fused together with a lamination process. There's actually a high-quality photograph of wood placed under a clear protective layer, over a layer of fibreboard and a melamine bottom. The top layer of laminate is extremely durable and stain-resistant. It's a much more affordable product and can still provide a great look. It's easy to clean and, because it isn't affected by humidity, it can be used in basements with excellent results. Installation is also straightforward, as it comes with a tongue-and-groove or click system that homeowners can install themselves.
Need some financial advice?
Book a chat with one of our advisors. They can help set you up for success, today and into the future.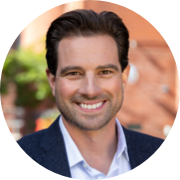 Scott McGillivray
Trusted contractor, savvy real estate investor and celebrated TV personality
Explore more helpful resources