Accessibility Quick Links
Put your money to work and let it help you achieve your financial goals with this key
investing habit.
Have you found yourself with some extra cash on hand in recent months? If so, you're not alone. CIBC's recent poll, Cash Sitting on the Sidelines, found since the onset of the pandemic, 38% of Canadians have experienced a decrease in spending, and 30% have experienced an increase in savings.1 In fact, the level of cash in the economy has risen so much, it's estimated that Canadian households are sitting on $90 billion in excess cash.2
Rather than letting these unexpected savings sit idle in your chequing account, consider putting your money to work as part of your plan to help you reach your financial goals. By investing your savings, you have the opportunity to accelerate the rate at which you achieve your goals.

Putting your savings

to work
Here are the top five ways Canadians are planning to use their extra savings:
Whatever goal you decide to save for, the easiest way to get started is by setting up a regular investment plan (RIP). Similar to paying your household bills, an RIP allows you to set up and automate contributions that go toward your savings or investments on a regular basis. They're a convenient way to schedule when and how often you make contributions from your bank account to your investment accounts.
What is so great

about RIPs?
Convenience
They help you stay on track by putting your investment contributions on autopilot.
Allow you to pay yourself first

They add discipline to your investment strategy and promote the good budgeting habit of paying yourself first, reducing the temptation to spend your money on something else on a whim.
Flexibility

You can choose when and how often to make contributions. You can also increase or decrease the amount or frequency of the contributions to suit your circumstances or stop payments altogether.
Takes advantage of dollar-cost averaging

Dollar-cost averaging involves investing a fixed amount of money in the same fund or stock at regular intervals over a long period of time, regardless of the market fluctuations of your investment. This strategy takes the guesswork out of when to buy by helping you catch the high points as well as the low and smoothing your investment returns over the long term.
Compound interest

Compounding is when your initial amount saved earns interest, increasing the pool of savings, then earning interest on top of the new larger pool, and so on. Essentially, you're earning interest on your interest and growing your money faster.
Consider these everyday savings opportunities and the positive impact they could have on your financial future if invested in an RIP, assuming a 5% annual rate of return:
Amount invested per month

Investment balance after 10 years

Investment balance after 20 years

Investment balance after 40 years

$100 a month (approximate cost of a

daily latte)

$15,499

$40,746

$148,856

$200 a month (approximate cost of a monthly

telecom bundle)

$30,988

$81,492

$297,713

$300 a month (approximate cost of eating

out monthly)

$46,498

$122,237

$446,569
I'm convinced! How do I

get started?
With a CIBC regular investment plan, you can get started with as little as $25 a month. Speak to your advisor about setting up a plan. You can also try our investment growth calculator.
1Source: CIBC Poll. From February 16th to February 17th, 2021, an online survey was done of 3,026 randomly selected Canadian adults who are panelists of Maru Voice Canada Opens in a new window.. This survey was executed by Maru/Blue Opens in a new window.. For comparison purposes, a probability sample of this size has an estimated margin of error which measures sampling variability of plus or minus 1.6%, 19 times out of 20. The results have been weighted by education, age, gender and region (and in Quebec, language) to match the population, according to Census data. This is to ensure the sample is representative of the entire adult population of Canada. Discrepancies in or between totals are due to rounding.

Get help creating the life

you want
Our advisors can put together a personalized plan to help you meet your financial goals so you can do what you love.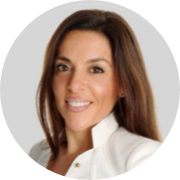 Explore more helpful resources