Accessibility Quick Links
Discover tips from a mortgage advisor on what to consider before buying a
vacation property.
If you're considering diving into the vacation-property market, there are a few things to consider. To help you navigate this decision, CIBC mortgage advisor Jacson Francois Opens in a new window. shares his tips from over 12 years of experience in the industry. Having also recently bought a vacation property himself, Jacson has plenty of tips to share with his clients.
First things first: gauge the temperature of

the water
It's no surprise the market for vacation properties in Canada is booming. Royal LePage reported the price of a single-family home in Canada's recreational market rose by 13% and those with a waterfront rose by 21.5% year over year.
Jacson explains, "I have especially seen a growing trend in the resort-style vacation properties because they have the ambience of an all-inclusive resort. For those that want to be within walking distance to shops, restaurants and things to do, a resort-style property can offer that."
Next, make your

packing list
"When searching for your ideal property, it's important to have a clear vision in mind," Jacson advises. These are his top 4 tips for building your list of requirements:
1. Try before

you buy
Consider renting different styles of vacation properties to see which you like best. You may prefer the convenience of a resort-style property or the solitude of a cabin on the lake. That's how Jacson decided on his vacation property. "I knew I wanted a resort-style property because I vacationed there before and loved the community feel," he says.
2. Be honest about

your budget



Be realistic about what you can afford. If you plan to rent the property, know that most banks do not use the expected rental income to qualify you for a mortgage.
3. Decide if you want to rent

it out



If your goal is to generate rental income, it'll affect your decision on where and what to purchase. "For my vacation property, I knew I wanted something that accommodated short-term rentals, so I chose a location that was convenient to get to and had cleaning staff on-site to prepare the property between bookings," Jacson explains. Also look at comparables in the area and how much they're charging to rent, so you can get an idea of what yours may be able to go for.
4. Set a limit for

your commute



How long or far are you willing to drive? "Personally, I like to be within a 1.5-hour drive in case I want to make a day-trip out of it," Jacson shares. "I made sure to pick a property within that range so that I not only enjoy my time there, but also the journey of getting there."
Check your bags for

the essentials
The first step to funding your vacation property is to determine how you'll purchase it. Will you need a mortgage or will you purchase in cash? If a down payment is required, know the amounts may change depending on the location and type of property, so it's best to speak with your mortgage advisor and CIBC advisor who can help you estimate the down payment for the property you have in mind.
To fund the down payment of your vacation property, you have 3 options:
For all of the options above, if your down payment is less than 20%, you'll need CMHC mortgage loan insurance Opens in a new window.. This can cost around 1.5% to 4% on top of the mortgage amount. "In general, it is good practice to aim for a down payment of 20% to 25%, but every situation is unique, so it is best to speak with an advisor about your particular situation," Jacson advises.
If the vacation property you're interested in purchasing is abroad, you'll most likely have to purchase it in cash, as it can be more difficult to obtain financing in a different country. If financing is available, the down payment may be between 35% to 50% and will be in the foreign currency. All 3 of the above funding options are common for foreign properties.
Although the down payment is the bulk of the cost, there are some other fees you should take into consideration. These are essentially the same for any property you purchase and may include:
Don't forget the snacks

and tax
Everyone's situation is unique, so it's best to speak with your tax advisor to understand what tax issues you may need to consider for your situation. "Lots of people ask me about the capital-gains tax," Jacson says. "An exemption may be available for tax on your principal residence when you decide to sell it, but the rules can be complex. So, before doing so, it is best to discuss tax considerations with your tax advisor."
Then sit back and enjoy your little slice

of paradise
If you want to get the most out of this summer at your new vacation property, our mortgage advisors are ready to help. They work closely with your CIBC advisor to help you realize your vacation property dreams, so contact your CIBC advisor today to start the conversation.
Need mortgage help?
Whether you're buying your first home or refinancing your mortgage, our mobile mortgage advisors can offer great advice.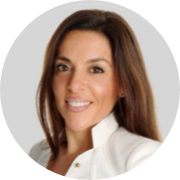 Explore more

helpful resources