Accessibility Quick Links
Want to purchase a home? You need to do your research, Scott McGillivray says. Researching comps is an excellent way to gauge a
property's value.
A comparable property — also known as a comp — is one similar in size, condition, neighbourhood and amenities. Reasonable sellers know their price must reflect the market comps to be competitive. When researching comps, you should check out these 3 types:
Recently sold comps
How does the property you're looking at compare in price with ones recently sold? Is it more or less expensive? Your real estate agent should be able to provide you with accurate information.
Comps currently on

the market
If there are a few homes for sale in the area you're interested in, check out the other properties and determine how they actually compare to the one you're considering. Go to their open houses and find out if they're truly comparable in terms of size, condition and other features.
Comps recently on the market that

didn't sell
It may indicate the house you're considering is overpriced if a similar property was taken off the market because it didn't sell. And if there are a whole bunch of similar properties in a neighbourhood for sale at the same time, the overall prices should be lower. Your real estate agent should be able to provide you with this information.
Need mortgage help?
Whether you're buying your first home or refinancing your mortgage, our mobile mortgage advisors can offer great advice.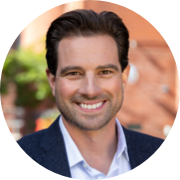 Scott McGillivray
Trusted contractor, savvy real estate investor and celebrated TV personality
Explore more helpful resources