Accessibility Quick Links
You're pre-approved for a mortgage and found the home of your dreams. Now, you hand over your down payment, collect your mortgage funds, pay the seller and get the keys, right? Not so fast. There are other costs to consider. These closing costs can impact your offer, the size of your down payment and the amount of mortgage you qualify for. Only a few are optional, so be aware of these costs from the start.
Before closing day

Once you find a property, you need to know everything about the home — good and bad. Inspections, appraisals and surveys can uncover issues that could impact the purchase price, or slow or stall the sale. These reports are optional, but can help save you money in the long run.

Schedule a home inspection (optional)

Before you make an offer on a property, get a home inspection. A home inspector checks that everything in the home is in good working order. If a roof needs repairs, you want to know about it right away. A home inspection helps you make a more informed decision about buying a home. At this point, you can walk away and not look back.

Order a property appraisal

When you apply for a mortgage, your lender orders an appraisal to get an estimate of the property's value. It helps your lenderdetermine how much mortgage to offer you.


Get a property survey (optional)

A survey outlines property boundaries and identifies setbacks, buildings or other restrictions that can impact the property's value, such as overhanging structures or shared driveways. Your lender might ask for an up-to-date survey when you apply for a mortgage. Sellers sometimes have one they can give you. If not, you can hire a professional land surveyor to do the job.


Talk to a lawyer about title insurance

Your lawyer may encourage you to buy title insurance. In some cases, your lender will want you to get it. Title insurance protects you from title fraud, municipal work orders, zoning violations and other property defects. It also verifies the seller owns, and can sell, the property. The lawyer usually adds title insurance costs to your legal bill, which you pay after closing.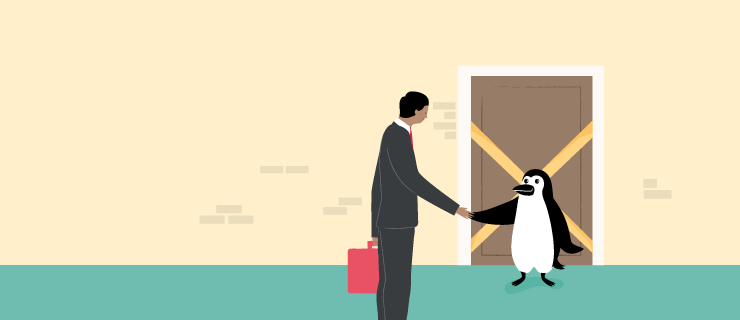 Closing day

You may pay fees, taxes and insurance when your new home closes. At this point, you're near the end of your journey. These costs are some of the final obstacles between you and your new home.

Pay applicable fees, taxes and remaining costs

Like any other purchase, the government may charge tax. When you buy a home, you pay the following costs.
Land transfer tax. The government may charge land transfer tax when you buy a property. The tax is based on the home's purchase price. Most provinces charge provincial land transfer tax, but some cities charge their own municipal land transfer tax, too. Taxes vary by province and first-time home buyers may sometimes receive a rebate for part of the cost.
GST or HST. GST is a federal value added tax. Usually, real property in Canada is taxable, including newly constructed or substantially renovated residential homes. Used residential homes aren't subject to GST. HST on real property applies in provinces that are harmonized with the GST.
If you pay GST and HST on newly constructed or substantially renovated residential homes, you may qualify for a new housing rebate.
Property taxes, utilities and condo fees. The seller may have prepaid property taxes, utility bills or condo fees before you take ownership of the property. You reimburse the seller for the portion of the costs from the closing date forward.
Get property insurance


Property insurance protects you in case of fire, windstorms or other disasters. It covers your home's replacement value. If you have a mortgage, you also need property insurance to protect your lender. Before your lender gives you the mortgage funds, they confirm you have enough insurance to cover the property's replacement value.


Avoid mortgage default insurance

You need mortgage default insurance if you have less than 20% down payment. If your down payment is less, lenders often add the premium to your mortgage. The more risk involved, the higher the premium. Depending on where you live, you may also pay provincial sales tax on the premium.


Get mortgage life insurance (optional)

For peace of mind, consider buying mortgage life insurance when you start your mortgage. This pays your lender the outstanding balance if you pass away. You can add the monthly premiums to your regular mortgage payments.
After closing day

The home is almost yours. When the sale is final, your lawyer sends you a transaction report. It includes copies of all relevant legal papers.


Pay your legal fees and disbursements

Your lawyer's legal fees and disbursements are considered closing costs. Disbursements include any expenses your lawyer had to pay for work on your behalf. Fees vary by province and municipality and may be subject to GST or HST.



You're done

Get your keys

Congratulations. You've paid your closing day costs. Now, get your keys and enjoy your new home.
Learn more about mortgages
Use the space bar to play and pause the carousel. Use the left and right arrows to move between carousel items. The carousel stops when not in focus.
Save your recently viewed products
Turn on this feature so you can easily come back to CIBC pages you've visited. You can turn it off or clear your saved history any time.