Accessibility Quick Links
Home Power Plan Line of Credit
The CIBC Home Power Plan Line of Credit is the smartest way to borrow for the things you want today:
Home renovations
Buying a car
A vacation, or another major purchase
Flexible, ongoing access to funds at a low interest rate; secured against your home equity
Only pay interest on the funds you use
Flexible repayment options, including the ability to pay as little as interest only
Option to combine with a mortgage to benefit from automatic rebalancing1, so your available credit increases automatically as you pay down your mortgage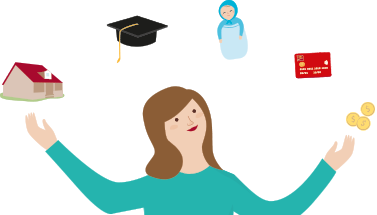 Looking for a mortgage and a secured line of credit?
With the CIBC Home Power Plan®, you can bundle a mortgage with a line of credit for one simple borrowing solution that is flexible, easy to use and can be adjusted to meet your changing needs.
Save your recently viewed products
Turn on this feature so you can easily come back to CIBC pages you've visited. You can turn it off or clear your saved history any time.