Accessibility Quick Links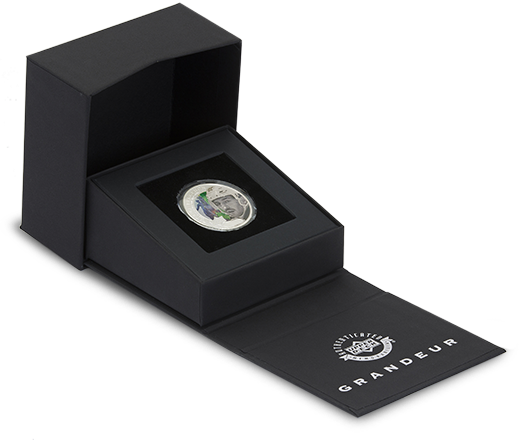 A winning coin collection for the hockey fan
Introducing limited edition GrandeurTM Hockey Collector Coins. These 1 oz. silver and one-fourth oz. gold coins feature 20 hockey stars and come in 4 different finishes.
You could receive a gold coin for the price of silver!
Coins are blind packaged, that means players and finishes will be unknown until opened. Coins can be purchased individually or as a set in a collectors box. A collectors box will contain a random assortment of 4 players. Collectors will have a 1 in 66 chance of obtaining a gold coin1.
Collector coins: $100 CA each
Specially packaged collector sets of 4 random players and finishes with space to collect 20 coins: $499 CA
You can also enter our sweepstakes for a chance to win one of 2,000 gold coins1.
Limited time offer
$25 off Upper Deck 3-Coin Sets of Your Favourite Hockey Players!



Starting April 16, 2018, CIBC will be offering a brand new, limited quantity 3-coin Upper Deck package featuring Wayne Gretzky2, Connor McDavid, Carey Price, and Patrick Roy. The coins have three finishes: silver base, frosted, and high relief.

Retail price: $525
Special price: $499
Available at CIBC Banking Centres, and through CIBC Online Banking® and the CIBC Mobile Banking® App.
CIBC Clients
Sign on to CIBC Online Banking

Not a client?
Visit the CIBC Precious Metals site.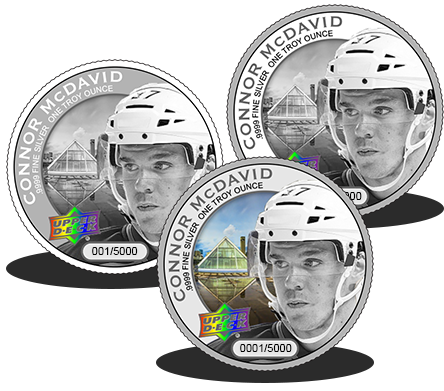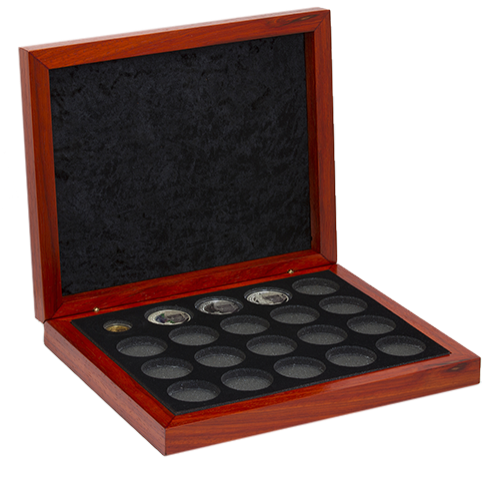 Buy, collect and trade
Swap coins with your friends and collect them all—just like trading cards. Each coin features one of these hockey greats:
Patrice Bergeron
Dustin Byfuglien
Sidney Crosby
Jack Eichel
Wayne Gretzky
Jaromir Jagr
Patrick Kane
Dylan Larkin
Henrik Lundqvist
Erik Karlsson
Connor McDavid
Sean Monahan
William Nylander
Alex Ovechkin
Carey Price
Patrick Roy
Daniel Sedin
Vladimir Tarasenko
John Tavares
Jonathan Toews
Save your recently viewed products
Turn on this feature so you can easily come back to CIBC pages you've visited. You can turn it off or clear your saved history any time.