Accessibility Quick Links
Plan for a stress-free getaway with foreign currency, travel insurance and other travel must-haves from CIBC.
Bank before you take off. Find out how CIBC travel services can take the hassle out of planning for your travels. Whether you need insurance, foreign cash, or help booking your flights, we can help.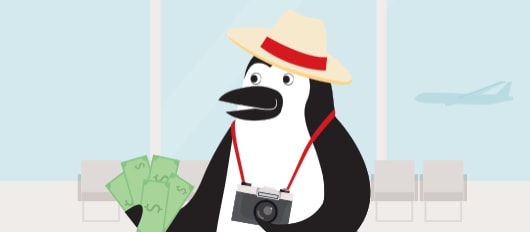 CIBC Foreign Cash Online™
Get USD and over 75 foreign currencies sent to you before you head out. Place an order online for free delivery to your home or pickup from a nearby banking center – even at the Toronto Pearson airport.1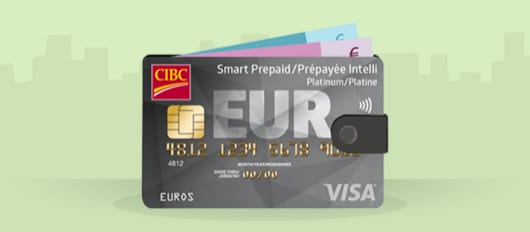 CIBC Smart™ Prepaid Travel Visa* Card
Avoid foreign exchange surprises. Pick a currency – U.S. dollars, euros, British pounds or Mexican pesos – load the card and go. Available through CIBC Online Banking® and the CIBC Mobile Banking® App.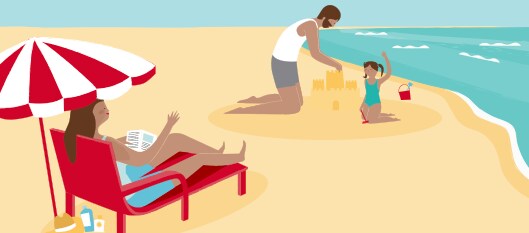 CIBC Travel Insurance
Help protect you and your family when you're out of your province or out of the country. Pack CIBC Emergency Travel Medical Insurance.2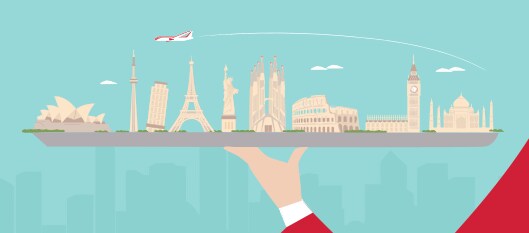 Get on board with Aventura®
Use CIBC Travel Concierge services included with premium Aventura® cards to book flights and hotels, make dinner reservations, and even set up sightseeing tours.
Getting there
Our exclusive travel perks and convenient banking services will help get you on your way — with less stress.

Airport lounge access
CIBC credit and debit cardholders get up to 25% off the use of Plaza Premium Lounges in Vancouver, Edmonton and Toronto airports; and additional deals with Toronto Pearson Meet and Greet Concierge Service. 3
Union Pearson Express
Save 20% off at the CIBC UPstairs Lounge at Union Station. Enjoy free wifi as UP Express speeds you between Union and Toronto Pearson airport in just 25 minutes. And, pick up foreign cash at our multi-currency ATMs.
Toronto Pearson Airport
Bank before you fly. Do all your banking at one of our full-service airport branches or multi-currency ATMs. We are open at Toronto Pearson 365 days a year, from early until late.
More travel services
Our cards and services are designed to give you the flexibility to enjoy your travels – your way.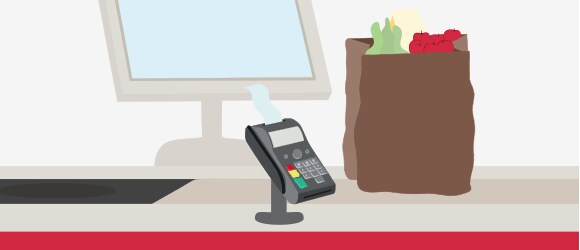 CIBC Advantage Debit Card®
The CIBC Advantage Debit Card is accepted at stores in the U.S., using the Visa and Interlink networks, and around the world where Visa cards4 are accepted.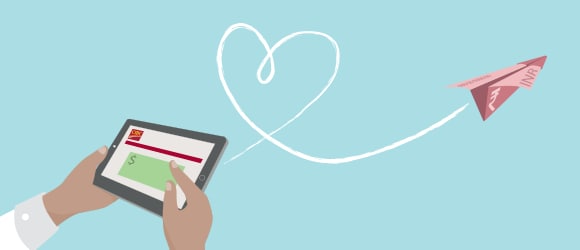 CIBC Global Money Transfer™
Need to send money abroad? CIBC Global Money Transfers are a quick and easy way to send money online to over 45 countries worldwide, with no fees5. Over 20 foreign currencies available.
Credit Cards
To report a lost or stolen credit card: 
Toll-free (within Canada and the U.S.): 1-800-663-4575
Elsewhere: 1-514-861 9898
Other
Telephone banking within Canada and the U.S.:Toll-free English: 1-800-465-2422 or toll-free French: 1-888-337-2422 
International calling: 1-888-872-2422 followed by 1 in select countries outside Canada and the U.S. 
To use this number, dial the international calling code, then the number, followed by 1 (e.g., 001 then 888-872-2422 + 1)
Terms and conditions

select to show or hide terms and conditions

1 A Foreign Exchange transaction counts towards your allowable transaction limit. Bank account transaction fees may apply.

2 CIBC Travel Insurance is underwritten by Co-operators Life Insurance Company and The Sovereign General Insurance Company. CIBC Travel Insurance is subject to eligibility conditions, limitations and exclusions (including pre-existing medical condition exclusions), which are contained in the certificate of insurance you receive following enrollment.

3 Offer may be withdrawn or changed without notice at any time.

4 Visa Debit transactions are any transactions which can be done online/by phone/by mail at participating retailers or at stores in the U.S. and internationally wherever Visa is accepted.

5 CIBC foreign exchange rates apply. A Global Money Transfer and a Foreign Exchange transaction counts towards your allowable transaction limit, bank account transaction fees may apply. Must have a CIBC chequing, savings or personal line of credit account to send a CIBC Global Money Transfer. Most transfers are completed by the next business day; however, there are times when a transfer requires 2-3 business days to be completed