Accessibility Quick Links
Follow this checklist to help ensure you're ready for the
cooler seasons.
The nights have been cooling off, and the first day of fall is fast approaching. Every year around this time, in order to avoid possible costly repairs later, I find it helpful to follow a maintenance check to ensure I'm ready for the upcoming fall and winter seasons.
Here are 3 helpful tips to follow through with now in order to save you money in the long run.

1. Examine your roof and gutters for debris
Take a look up on your rooftop. Clear leaves, dirt and pine needles from the gutters and examine the downspouts for damage or loose pieces. Check any opening on your roof (the skylights, for example) as well as the flashing around your chimney for possible leaks.
2. Change the filters

It's best to change the filters of your furnace regularly, and now's a good time as you switch from AC to forced-air heat. Also, try running the heat on your furnace now to ensure it's good and running before a cold snap hits. This also gives you the opportunity to run the heat with the windows and doors open to clear out the burning smell it may give off for a few minutes on its first use of the season. If you have a window air conditioning unit, remove it from the window or place a waterproof cover over it to prevent damage. Other places to change your air filters are in stove vents, clothes dryers and room fans, if applicable. Clean air filters will help keep your family healthier in the fall months.
3. Inspect windows and doors for drafts
A lot of energy is wasted when trying to heat or cool a home that has drafts coming from windows and doors. I suggest going through your home and checking windows to ensure the seals and caulking around them are in good condition. If you don't have the funds right now to fix the drafts, a short-term solution is to add heavy drapery around drafty windows to help block some air infiltration.
Need some financial advice?
Book a chat with one of our advisors. They can help set you up for success, today and into the future.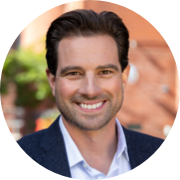 Scott McGillivray
Trusted contractor, savvy real estate investor and celebrated TV personality
Explore more helpful resources