Accessibility Quick Links
These little changes are easy and affordable, according to Scott McGillivray.
As everyone knows, I think a basement apartment is a great asset to a home: I even lived in my first one for 8 years! However, when you live in a basement apartment, sometimes you need to be creative with how you decorate the space in order to maintain that cozy, bright, inviting feeling that everyone's looking for in their home. When I was living in my basement apartment, I found focusing on these 3 things to be really helpful: paint, plants and light. These little changes are easy and affordable.
1. Paint, paint, paint
Focus your attention on light and bright colours. This helps provide a more open feel that'll make the rooms in your home seem larger, brighter and more inviting. If you're renting and your landlord doesn't allow you to paint the apartment, focus on light-coloured furniture and decorations. It'll provide a more open feel throughout.
2. Add plants

Brighten up your basement by decorating with plants. Place your plants near any natural light sources. If your light sources are limited, invest in shade plants. Bamboo is one plant to think about because it grows well in limited light.
3. Light it up
Some basement apartments have small windows and limited light. This can make for a dark, cramped space. Optimizing all of the natural light available to you is important, so I suggest you do everything you can to encourage natural sunlight in your apartment. You can do this by avoiding any blockage near your windows or using bulbs that mimic sun rays to make up for the lack of natural sunlight available. Hanging a mirror on the wall opposite a window also helps to reflect the natural light in your apartment.
Using the right decorations to enhance the space you have can lighten up any home whether it's a basement or not. Focus on enhancing the areas of your home you like most and others will notice those parts, too.

Need some financial advice?
Book a chat with one of our advisors. They can help set you up for success, today and into the future.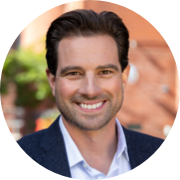 Scott McGillivray
Trusted contractor, savvy real estate investor and celebrated TV personality
Explore more helpful resources