Accessibility Quick Links
Discover your spending and saving habits so you can decide if they're working
for you.
Did you know that your money habits and attitudes could be passed down through generations from your parents and other family members? In fact, research shows that children form their money habits by age seven.1
"People's habits are not innate, but learned from what their family modelled for them," says Dr. Saunia Ahmad, Clinical Psychologist and Director of the Toronto Psychology Clinic.
Understanding where your money behaviours — both positive and negative — come from can give you the power to reinforce or change them, and build a solid foundation for the way you manage your finances.
Habits — ones that influence your choices from the fabric softener you use to how you handle money — are a generational influence. This at means that your parents' attitudes towards money were likely shaped by their parents' attitudes.
How does this affect you? If you saw your parents worry about money, chances are you also have cautious views. On the other hand, if you grew up in a home that was more comfortable with debt, you may be more open to borrowing.
Dr. Ahmad says that the habits your parents modelled were based on their life situation. "Understanding the reasons for such attitudes can help you decide whether you need to keep or let go of the habit," she says. "What worked for them may not work for you. For instance, perhaps one of your parents spent most of their life struggling to keep a stable income. It was adaptive for them to not take any major financial risks such as debt."
Why does understanding your habits matter? The routines we pick up as kids follow us through adulthood and can influence the decisions we make, both in ways that can benefit us and hinder us. Once we understand and identify the root of our choices, we can own them and make a conscious effort to reinforce them or change them.
"Habits are, by definition, behaviours we do automatically without much thought," says Dr. Ahmad. "It saves us time and energy to execute a preexisting behaviour. The first step to changing habits is to reflect on what those habits are."
Consider these tips on how to change the negative money behaviours you may have picked along the way and improve your good ones. It's a big step in starting a new legacy of financial education for yourself and your family.
1. Examine your patterns
Look at your spending attitudes and habits to identify behaviours you want to change. For example, check your statements — are your purchases in line with your larger financial goals? If you find that you're regularly going over budget, think about your spending habits — do they reflect your parents' attitudes?
If you find you've picked up positive practices, thank your family members!
2. Talk about money
If your parents avoided discussing money, or if they argued about it, it's likely that talking about finances also makes you uncomfortable. Having regular and calm conversations about money can help you manage financial anxiety and foster financial wellness as a family.
Dr. Ahmad suggests starting with a statement about your goals for the conversation. Make it collaborative using words like "we" or "us" so the other person doesn't feel criticized. For instance, you could begin with, "I want to improve how well we save," or "I want us to learn how to invest our money," followed by an explanation of your concerns or goals.
3. Start (and continue!) learning
Chances are you weren't taught money management in school. You were probably educated by the adults in your lives and now deal with money the same way they did.
Today, you can access financial education that your parents likely could not. Take advantage of free online financial resources like articles, videos and calculators, follow money experts on social media, or attend complimentary educational events like CIBC Smart Advice virtual events.
Learning and understanding generational money habits to create a more positive relationship with money is definitely possible. Contact your CIBC advisor for support and educational guidance on how to save for your goals and build a strong foundation for your finances.
Need some financial advice?
Book a chat with one of our advisors. They can help set you up for success, today and into the future.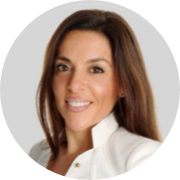 Explore more helpful resources