Accessibility Quick Links
Watching Your Legacy Lived Out: What You Need to Know About Financial Gifting
By: Ashley Eneriz
You've been there every step of the way for your child's life. While your adult kids don't need you to cook meals and chauffeur them around anymore, they may still need help when it comes to funding the costly milestones of life, such as advanced degrees, weddings and home purchases.
Gifting money to your adult children and watching them better their lives can be more enjoyable than leaving your loved ones an inheritance. According to CIBC's poll on giftingOpens a new window in your browser., 76% of Canadians expressed that they wanted to help their adult children financially. Furthermore, 65% of Canadians said they would rather foot their adult children's bills than have their kids move back in with them.
Kids, take note.
Parents, these tips can help your funds be used to better the life of your loved ones and future generations.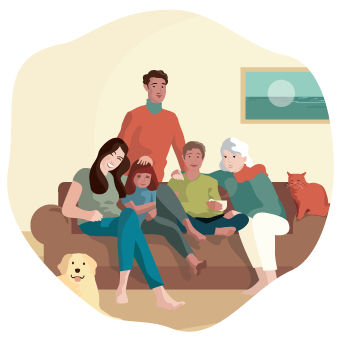 What You Need to Know About Taxes when Making Gifts
While many parents want to bless their children financially, confusion about taxes abounds. Some 68% of Canadians are unsure of the tax rules regarding financial gifting. The good news is that you can give as much cash as you want to any person, related or not, without incurring taxes on the gift.
However, any gift of property, such as a home which is not considered your principal residence, given after the value has gone up, is subject to Canada's 50% capital gains tax. As Jamie Golombek, Managing Director, Tax and Estate Planning at CIBC, explains, "if you purchased a home for $350,000, but you gift it after it's reached a market value of $550,000, you will be accountable for reporting the $200,000 capital gain from the property (assuming it was not your principal residence). Fifty per cent of that capital gain, $100,000, is taxable."
Common Gifting Woes
Sometimes it's not taxes that give the gift giver pause, but rather, issues with the recipient, such as age and level of responsibility. Here are the top concerns and suggestions on how you might address them.
Will my money be spent irresponsibly? It can be crushing to watch adult children fritter away your gift. While 60% of parents say it's none of their business how their adult kids spend their gift money, 29% worry about their child spending the money foolishly. If you feel the same, gift a small amount first and make it clear what the money is for, such as debt repayment or buying a home. Once your son or daughter shows that they have saved or spent the initial gift wisely, then you might feel more comfortable gifting more. You can also establish a trust with your kids as beneficiaries, which allows you to set the terms for gifts. For example, through a trust agreement you can specify how much money is distributed to your kids, and how often. Trust funds can also be used to directly fund expenses incurred for the benefit of your kids, without actually putting the cash in their hands. Setting up a trust is more complex than just giving cash, and you should consult legal and tax advice before proceeding.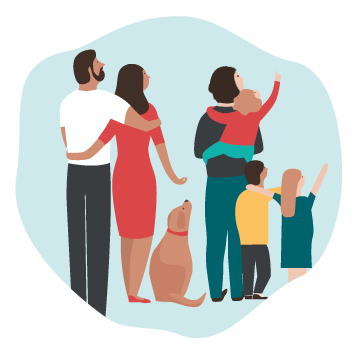 Will I be a bad parent if I don't gift money to all of my kids? If you give a gift to one child, must you give the same to all of your children? More than half of parents who have given or plan to give a significant amount of money to one child say they feel obligated to give to every child and/or grandchild. The money is yours, and ultimately, the choice is yours. How much money you gift is not equal to how much you love each child. However, gifting unequally can cause strife between siblings and a strained relationship between you and another child, even if that child is financially well off. Consider this before finalizing unequal gifting.

What if I don't have enough money to give? Over one third of parents polled said they were comfortable with taking on debt if it meant helping their child get a good start. On the other hand, two out of five parents fear they will need the money they gift later on. Before gifting, make sure you have your own financial cushion for unexpected medical issues or unplanned emergencies. While it's nice to help your kids, if you have an unplanned change in health or need full-time care later in life, or even something less drastic, like a new roof, you don't want to end up in debt.
Gifting money to your children now or in the near future can offer the satisfaction of seeing how your present impacts your son or daughter's life. You could be giving your daughter a chance to walk across the graduation stage debt-free, or your son the opportunity to purchase the home where he will raise your grandchildren. If making the gift is right for you, it may be satisfying to see your money fund their dreams.
Opinions expressed are those of the author, and not necessarily those of CIBC or their partners.