Accessibility Quick Links
Learn how Shift Accessibility is making homes more livable for seniors and persons with disabilities
.
CIBC is committed to meeting the accessibility needs of persons with disabilities in a manner that is consistent with the principles of independence, dignity, integration and equal opportunity. Learn about accessibility at CIBC.
From May 29 to June 4, 2022, we're celebrating National AccessAbility Week Opens in a new window.. This week is intended to create awareness about the need for accessibility, while also highlighting stories and achievements of Canadians living with disabilities.
According to Statistics Canada, accessibility affects some 6 million Canadians aged 15 and over. That's about 22% of the population. Disabilities can affect pain, flexibility, mobility, mental health, vision, dexterity, learning, memory, development and more.
Delivering accessibility to the homes of those who need it most
Across Canada, there's a need for accessibility and inclusive design. Recognizing this need, Michael Reimer and Corey Vlaming seized the opportunity to build upon their experience and success in the construction industry. In 2020 they started a new Winnipeg-based company, Shift Accessibility Contractors Opens in a new window.. The company focuses on accessibility renovations for seniors and persons with disabilities.
For nearly a decade, Reimer worked as a paramedic in Manitoba until he resigned to focus full time on his construction company. After years in the construction industry, Reimer began to see the growing need for accessible renovations.
Reimer explains, "there was a clear need for someone who understood the wants and the needs of people with disabilities and older adults who really wanted to stay at home. There's a lack of people and companies that understand how accessible renovations need to be done. It's allowed me to combine the best parts of being a paramedic with the building and design side of our construction company. It is extremely fulfilling. There's satisfaction in a job well-done, and not just for someone who wants something new and beautiful, but for something that allows someone to live in their own home safely and independently, which we may all take for granted."
Shift Accessibility is unique as they employ a team that aims to understand the specific accessibility needs of each person they work with. Not only are their designs accessible, they're also aesthetically pleasing. Shift Accessibility works closely with Enabling Access Inc. Opens in a new window. This company's occupational therapists assess clients' needs and helps designers understand them holistically.
Most recently, Shift Accessibility worked with a retired Winnipegger who had survived a massive stroke that paralyzed his left side. He and his family found it difficult to deal with the drastic change in his health and his lack of autonomy. Unable to stand or walk, he required regular homecare and help with everyday tasks.
Shift Accessibility was called in, along with a designer and an occupational therapist. Together they designed a bathroom that caters to left-side paralysis.
Reimer says the team "built a custom vanity that had all the storage on the right side where he could access everything. There was a sink and faucet set up that he could use with one hand and a shower where he could bathe on his own or with very little assistance, compared to before. It was great. He was excited about it and the family was really excited about it, and it turned out beautiful."
The circumstances around accessibility renovations can raise many sensitivities. Reimer explains that this experience showed him "how important it was that we came in as a team with all the right experts and all the right people, and say, 'hey, we got it. We're going to take it from here. You don't have to worry about it.' This is crucial because during a time like this, the family has enough stress and the last thing they need to worry about is a stressful renovation project."
What's next for Shift Accessibility Contractors?
In the near term, Reimer and Vlaming plan to expand their 14-person team to keep up with the increasing demand for accessible renovations. This expansion will also support another goal on the company's radar. Reimer explains they're working on assembling "a team that's mobile, that can go out to different communities, like the rural communities in Manitoba, that may not have anyone that can even do a renovation, never mind a specialized accessibility renovation. The team would be able to work both locally in Winnipeg and the rest of the province."
Reimer sheds some light on the company's vision and goals for the future, which include addressing the need for accessible housing in Manitoba. For Manitobans looking for long-term accessible housing, there isn't much available apart from institutional buildings and facilities. Reimer shares that "when we look around the world at how some countries are approaching accessibility, we see a huge opportunity to create spaces that are not just designed for people with disabilities. Instead, we want to create spaces that are designed for all people, regardless of their abilities. We believe that these developments would allow people of any ability to live side-by-side with one another in a setting that is beautiful and functional without an institutional look and feel."
To help solve this issue, Reimer and Vlaming are raising money and seeking additional opportunities to create accessible housing. Reimer explains that places "that have accessible features are either 100 per cent full, or they're only for older adults. As a result, there's this huge demographic of younger people that cannot access accessible housing."
How CIBC helped Shift Accessibility Contractors
Reimer has banked with CIBC for over a decade. He notes that his relationship with the bank and his financial advisor, Shawnee Davis, has been crucial to operating Shift Accessibility. In fact, he notes, "we could not run our business somewhere else. We've tried doing business with one of the credit unions and tried doing large transactions, to which they said 'sorry, we can't help you.'"
Reimer tips his hat to Davis for always being willing to help them do the impossible, like making the large same-day deposits that are crucial for their day-to-day operations.
In turn, Davis shares that to build relationships with clients like Reimer, "understanding the needs of their business is key, so I can better assist them in keeping the wheels of their business moving, and I can provide helpful suggestions along the way to make their lives easier."
Most recently, Reimer registered for CIBC SmartBanking™ for Business. This online solution lets the company seamlessly make all their payments online and eliminate the use of cheques. This is especially important because their employees are spread across Manitoba, and many are working remotely.
How CIBC can help your business
Whether you're starting a business or running an established company, CIBC can help with your business banking.
Do you want to make your home more accessible?
Accessibility upgrades or renovations can be expensive. The good news is that the 2022 Federal Budget brought about changes and additions that will help with the costs of accessibility renovations.

Home Accessibility Tax Credit Opens in a new window.
This $20,000 tax credit is intended for persons aged 65 and up or who qualify for the Disability Tax Credit. CIBC's Jamie Golombek notes that "this increase will provide more support for significant renovations such as building a bedroom or a bathroom on the main level of the house for an individual with mobility challenges accessing other floors of a home."
Multigenerational Home Renovation Credit Opens in a new window.
Jamie Golombek explains that this tax credit of up to $50,000 can be claimed "for a qualifying renovation that creates a secondary dwelling unit to permit an eligible person (a senior or a person with a disability) to live with a relative." This credit takes effect in 2023.
Read more in Jamie Golombek's report on the 2022 Federal Budget (PDF, 150 KB) Opens in a new window.
Discuss your Business Banking needs
To create a tailored plan for your business needs and help you achieve your goals, book a chat with one of our advisors.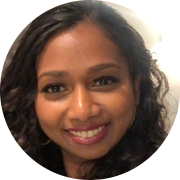 Written By
Devika Goberdhan
Devika's career experience spans product management, communications, and working as a freelance journalist. From interviewing entrepreneurs across Canada, to writing about culture and lifestyle topics after hours, Devika is a storyteller with a passion for elevating her readers and creating the content small business owners and their financial advisors need to be their best.
Contact us
Connect with a business banking expert on your schedule or in your community.