Accessibility Quick Links
Learn how to make the most of your CIBC Business Banking Convenience Card.
The CIBC Business Banking Convenience Card® is a debit card issued to your business. It lets you bank in the way that best suits you. Use the card at any CIBC banking centre or ATM. You can also use it for Interac® Direct Payment, CIBC Telephone Banking, CIBC Online Banking® and CIBC Mobile Banking®.
You can issue delegate cards to your employees and customize their levels of access.
What can a Business Banking Convenience Card do for me?
How do I get a Business Banking Convenience Card?
What banking can delegates do?
You can tailor each delegate's level of access according to their responsibilities. It's completely up to you.
Once your business account is open, you can issue cards to your company's delegates. Prepare a letter of direction3 on your company's letterhead authorizing CIBC to add your employee to your business account as a delegate. You and your employee will need to visit the banking centre and provide identification.
Your CIBC business advisor works with you to assign your company's delegates and manage their access.

Are there limits on transactions?
Your card may be set up with limits on certain transactions:
It's important for you and your delegates to protect your PINs. Otherwise you could be liable for unauthorized transactions.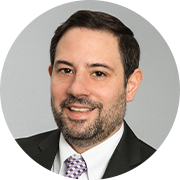 Written By
Joseph Campagna
Joseph Campagna is a CIBC Business Banking professional with expertise in deposits, cash management and credit. He has extensive experience developing relationships, providing advice and helping Business and Commercial Banking clients achieve their financial goals.
Contact us
Connect with a business banking expert on your schedule or in your community.