Accessibility Quick Links
Learn about a convenient way to report and remit your business taxes online.
Note: For the 2022 tax year, the Canada Revenue Agency (CRA) tax-filing deadline for most individuals is on or before May 1, 2023. If you or your spouse or common law-partner are self-employed as sole proprietors or in partnerships, you have until June 15, 2023 to file your personal tax return. However, any balance owing is due on or before May 1, 2023.
Corporations have to file corporate taxes 6 months after the end of the corporation's tax year and pay in monthly or quarterly installments. Businesses also need to remit and file other provincial and federal taxes such as HST, GST, PST and payroll source deductions, and pay in monthly, quarterly or annual installments. If you've ever forgotten to file your business taxes on time, you know the federal or provincial government charges a late payment penalty fee.

CIBC's Government Payment and Filing Service (GPFS) is a convenient way to report and remit federal and provincial business taxes. There are no set-up or monthly fees to use GPFS, and it complements the services that come with your CIBC Business Operating Account.
Pay on time, anytime with GPFS
How GPFS can save you time and money
With GPFS, you don't need to mail cheques or visit a CIBC Banking Centre to pay taxes. The time you save by filing and paying online could be invested in growing your business. And by avoiding late payment charges due to mail delays, you could also save your business money.
If your business requires one person to sign cheques and you're registered for online banking:
If you hold a CIBC Business Banking Convenience Card and would like to register for online banking, you can:

If you don't use online banking, or if your business requires more than one person to sign cheques, register for the GPFS Direct Online Portal.
Simplify your cash management
To discuss your Business Banking needs
Book a chat with one of our advisors. They can help set you up for success, today and into the future.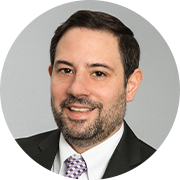 Written By
Joseph Campagna
Joseph Campagna is a CIBC Business Banking professional with expertise in deposits, cash management and credit. He has extensive experience developing relationships, providing advice and helping Business and Commercial Banking clients achieve their financial goals.
Contact us
Connect with a business banking expert on your schedule or in your community.