Accessibility Quick Links
special offer
First year annual fee rebate
Available for your primary and up to 3 secondary cards1
Get a $120 travel credit◊
Enjoy a $120 travel credit when you book travel through the CIBC Travel Rewards Centre at 1-888-232-5656
Get free UP Express tickets3
Get a one-way ticket between Pearson and Union station
Annual fee
$120
Each additional card (up to 9)
$50 per year
First year rebate for new cardholders on your primary and up to 3 secondary cards†
Interest rate
RDS%rate[2].VBAVB.Published(null,null,6,null)(#R#)% for purchases5
RDS%rate[2].VBAVB.Published(null,null,3,null)(#R#)% for cash5
Add $60 to your annual fee and get an interest rate as low as 12.99% on purchases and 14.50% on cash4
Minimum annual income
$35,000 individual
Any airline, every flight, every seat — with points that don't expire1
Collect Aventura Points with every purchase
1.5 points
for every $1 on gas and travel spending such as flights, hotel stays, car rentals and travel agencies7
1 point
for every $1 spent on all other purchases8
Get up to 30,000 Aventura Point Welcome Bonus1
Get 20,000 Aventura Points when you make your first purchase and 10,000 additional points when you spend $1,000 or more in your first 3 statements1.
Visit the CIBC Rewards Centre to learn how to turn your points into rewards9.
You can even apply points toward your CIBC Aventura® card balance or select CIBC financial products. Learn about Payment with Points10.
---
Where can you fly using Aventura Points?
Find out where you can fly using points collected on your CIBC Aventura credit card
Aventura Flight Rewards Chart

Note: Chart applies to round-trip economy flights booked through the CIBC Rewards Centre or by calling 1-888-232-5656. The exact number of Aventura Points required to purchase a flight depends on ticket prices set by airlines. You must have at least 80% of the points required to obtain your desired flight (up to 20% of the points required can be purchased at a rate of 1 point = 0.03 CAD). A maximum ticket price (before taxes and other charges) applies for each destination; any excess cost over the maximum ticket price, plus taxes and other charges, must either be charged to your card or paid for with Aventura Points at a rate of 100 points = 1.00 CAD. Tickets are non-refundable. This chart may be changed without notice at any time. For complete details, see Aventura Rewards Program Terms at the CIBC Rewards Centre.
More to love about this card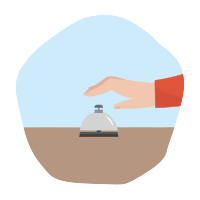 Aventura Travel Assistant14
Access personalized travel booking and trip planning with no booking fees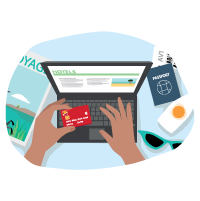 Earn maximum rewards
Travel sooner by transferring Aventura Points between your Aventura business and Aventura personal credit card accounts11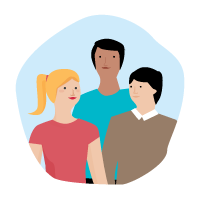 Add cardholders to earn points faster
Get more flexibility and Aventura Points when you add cardholders
Apply points
Use Aventura Points to cover full airfare including taxes and fees9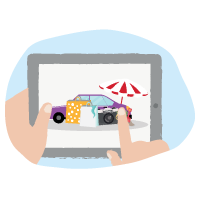 Flights and beyond
Visit the
CIBC Rewards Centre
to redeem your points for hotel stays, vacation packages, cruises, merchandise, gift cards and one-of-a-kind activities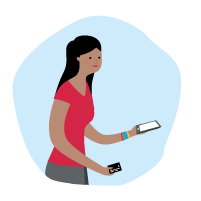 Reach financial goals faster
Use your Aventura Points to help pay down your credit card balance or contribute them to select financial products10
Valuable insurance included with your card12

Flight Delay and Baggage Insurance

Purchase Security and Extended Protection Insurance

Auto Rental Collision and Loss Damage Insurance

$500,000 Common Carrier Accident Insurance

Trip Cancellation and Trip Interruption Insurance
Not the right card for you?

Here are a few more that could suit you better.
Save your recently viewed products
Turn on this feature so you can easily come back to CIBC pages you've visited. You can turn it off or clear your saved history any time.
Terms and conditions

Show or hide

◊ $120 Travel Credit can be redeemed towards flight, hotel, car rental and vacation package bookings. The credit can be used towards a transaction amount that is less than $120 but it can only be applied on a single transaction. Unused credit will be forfeited. The $120 credit can also be used towards Flex Travel airline redemptions or payment of taxes and fees on Flight Rewards Chart airline redemptions. The $120 travel credit cannot be used towards airline redemptions on the Flight Rewards Chart. Only the primary cardholder or delegate can redeem for the credit. To use the $120 credit, you must call the CIBC Travel Rewards Centre; online bookings will not allow for credit redemption. The promotion ends December 31, 2018. Offer only applicable to accounts in Good Standing. 

1 You must apply and be approved for a new eligible card between March 1, 2018 and June 30, 2018 to qualify for this offer.

If you apply and are approved for a new card, you will receive:

i. A one time annual fee rebate for you (the primary cardholder) and up to three authorized users added at the time of the application. This offer does not apply to annual fees for authorized users that are added after you submit your application. This offer applies for the first year only. If your application for an eligible card is not approved, you may be considered for another card (as disclosed in your credit card application). If you are approved for that card, this annual fee rebate offer will apply in the amount of the annual fee, if any, of the alternate card. If you qualify, the rebate will be awarded to you and will appear as a credit against the applicable annual fee(s) within two statements. Your new credit card account must be open and in good standing at time the rebate is awarded.

ii. A welcome bonus of 20,000 Aventura Points when you make your first purchase at any time with your card.

iii. An additional bonus of 10,000 Aventura Points if you have at least $1,000 in purchases within the first 3 monthly statement periods.

The following do not qualify as purchases: cash advances, interest, fees, balance transfers, payments, CIBC Convenience Cheques or Aventura Point redemptions. It may take up to several business days for purchases to be posted to your account. Aventura Points are awarded to you within 8 weeks after all qualifying purchase(s) are posted to your account. Card account must be open and in good standing at the time the bonus Aventura Points are awarded.

Offer applies to newly approved card accounts only; transfers from an existing CIBC credit card to a CIBC Aventura® Visa* Card for Business ($120 and $180) are excluded Offer and bonus points are non-transferable. This offer may be withdrawn or changed without prior notice at any time. CIBC may, in its sole discretion, disqualify, limit or revoke this offer if you are believed to be abusing or manipulating it, or engaging in any suspicious or fraudulent activity.

2 For full details see maximum ticket prices and Aventura Flight Rewards Chart at the CIBC Rewards Centre. Some airlines may impose fees, restrictions or other conditions on air travel. Aventura Points will be cancelled if they remain unredeemed for 60 days after you voluntarily close your Aventura credit card account or within 12 months of the primary cardholder's death.

3 Free tickets will only be provided for rides between Toronto Pearson Airport and Union Station at the ticket counters. Tickets requested with stops that include Weston or Bloor Station will not be provided. Clients will be required to show their valid CIBC Aventura Visa for Small Business card (expired cards will not be accepted), and proof of outbound or inbound flight at the UP Express Service Counter at Union Station or Pearson Airport to receive a free ticket between eligible stations. Promotion ends July 31, 2018.

4 The current annual interest rate for purchases is set at either 12.99%, 15.99% or 18.99% and the current annual interest rate for cash advances, balance transfers and CIBC Convenience Cheques is set at either 14.5%, 17.5% or 21.5%, all based on your personal credit bureau and other information at the time your application is processed. Interest rates will change from time to time on at least 30 days prior notice to the primary cardholder.

5 Interest rates will change from time to time on at least 30 days prior notice to the primary cardholder. "Purchase" means card purchases less returns and does not include: cash advances, interest, fees, balance transfers, payments and CIBC Convenience Cheques. "Cash" means cash advances, balance transfers and CIBC Convenience Cheques.

6 Bonus (double) Aventura Points are earned on each dollar charged to the card on CIBC Rewards Centre travel purchases other than taxes, insurance, service charges or similar items. Aventura Points are not earned on travel obtained by redeeming Aventura Points.

7 Earn 1.5 Aventura Points per dollar charged on purchases (excluding returns) at merchants classified in the Visa network as service stations or automated gas dispensers, airlines, hotels, car rental agencies, cruise lines, travel agencies or tour operators, tour buses or bus lines, local and suburban commuter passenger transportation, ferries, local water transportation, railways, limousines or cabs and certain other transportation services. This bonus Aventura Points offer is only available on the first $80,000 in net annual card purchases on your account (meaning all card purchases by all cardholders, at any type of merchant); after that, net card purchases at gas and travel service merchants will earn Aventura Points at the regular rate. The $80,000 limit will reset to zero after the day your December statement is printed. Terms, conditions and eligible merchant categories may change at any time without notice.

8 Aventura Points are earned on card purchases less returns, and not on cash advances, interest, fees, balance transfers, payments, regular CIBC Convenience Cheques or Aventura Points redemptions. Aventura Rewards and Program Terms may change without notice. Taxes, fees and surcharges may apply to Rewards. Aventura Points earned on purchases during a monthly statement period may not be credited to you if your card is not in good standing at any time during the monthly statement period.

9 Aventura Points can be redeemed for up to 100% of the cost of airfare as well as (if you have sufficient points) for taxes and other charges on airfare purchased through the CIBC Rewards Centre. You must book all flights through the CIBC Rewards Centre. Some taxes and other charges may be collected locally or when you are travelling, and cannot be prepaid; please ask a CIBC Rewards Centre Counsellor for details.

10 Please note that you can also use these options to redeem Gold Bonus Points. It will take up to 5 business days for your points to be redeemed and appear in your account. You don't need to visit your branch. You can also call us to redeem your points at 1-800-465-4653.

Only primary cardholders are permitted to perform a "Payment with Points" or "Financial Product with Points" redemption. Authorized users and delegates are not eligible. Redemptions are non-refundable, non-exchangeable and non-transferable unless you are advised otherwise. Requested redemption amount must be equal to or less than the cardholder's available points balance. Points to dollars conversion ratio is determined by CIBC and can be changed at any time without notice.

Payment with Points redemption towards credit cards balances will be reflected within two business days.

11 CIBC Rewards Program clients may "transfer," which means move, the Aventura points earned from eligible Aventura credit card accounts, where they are the primary cardholder or Rewards Officer. Transferring Points can be done between Aventura credit cards through CIBCRewards.com or by calling the CIBC Rewards Centre at 1-888-232-5656. Authorized Users and Delegates cannot perform points transfer transactions, but will be able to view any points transfer activity on the Primary's account in their account history. Points entered must be positive and within the minimum of 1 and the maximum of total points available in the account, at the time of performing points transfers. The Credit Card Accounts that you wish to transfer points between must be in good standing.

12 Insurance coverage(s) included with CIBC credit cards are underwritten by Royal & Sun Alliance Insurance Company of Canada (RSA). Different cards may have different coverage(s). To learn about included insurance coverage(s), and important information regarding coverage eligibility requirements, benefits, limitations and exclusions, see our Agreements and Insurance page and the insurance certificate(s) in your card package. Some insurance coverage(s) require purchase(s), auto rentals, common carrier fares and other trip costs to be charged to the card to activate coverage. Other conditions may also apply. Auto Rental Collision and Loss Damage Insurance (CLDI) is available for automobile rentals of up to 48 days. The full cost of the rental must be charged to the card and the rental agency's Collision Damage Waiver (CDW) or Loss Damage Waiver (LDW) must be declined. CLDI provides coverage up to the actual cash value (ACV) of the rental vehicle as defined in your insurance certificate. Note that some car rental agencies may assess their damages at an amount greater than the ACV of the rental vehicle and you may be liable to them for the difference. Before declining the car rental company's CDW or LDW, you should read carefully and compare the terms of the rental agreement, the CLDI insurance certificate in your card package and any other insurance you own to decide which coverage best meets your protection needs. Certain RSA coverages are "excess insurance" (all other sources of insurance and recovery must be exhausted before coverage is available). For more information, call RSA toll-free at 1-866-363-3338 in Canada, continental U.S. and Hawaii or collect from elsewhere at 905-403-3338.

13 We may withdraw approval if we become aware of any unfavourable information regarding your financial position or account status, or if you are unable to provide any additional information reasonably requested by CIBC. The application response time may take longer than 60 seconds in the event of technology issues. If you supply your email address, an application status email will be sent as soon as the technology issues are resolved. Otherwise, you will receive a response to your credit card application within 7 to 10 business days.

14 The Aventura Travel Assistant is operated by an independent travel service agency, Merit Travel Group Inc. Registration Numbers: ON.50010422/4499356, BC.34799, QC.7002238.

All information is valid at the time of publication and is subject to change without notice.