Accessibility Quick Links
Use LinkedIn Pages to generate brand awareness with like-minded professionals and create credibility for your small business.
With a variety of social media platforms available online, LinkedIn Pages Opens in a new window. — one of the largest online professional networks — gives business owners an enhanced experience to achieve business goals like marketing or networking.
Over a year has gone by since the pandemic disrupted small to large businesses and although many businesses are still slowly recovering, resiliency proved to be a clear characteristic of Canadian business owners.
Business owners have not only learned to pivot and adapt their plans in emergencies but have also found a key element of business growth: digital transformation. The disruption has allowed new and established businesses to take advantage of networking online as e-commerce becomes the new norm. By providing services digitally, business owners are not only cutting down costs, but staying connected to their audience that matters most.
With all the hype in e-commerce, come questions like, "How do I engage with an audience online?" "How do I connect with like-minded professionals?" and "How do I recruit talented people for my company?"
Having a LinkedIn Page for your business can help answer those questions and give you the tools to maximize your online presence irrespective of your business size or industry. The platform allows you to share professional updates like events, job listings, employee appreciation posts, and partnership opportunities with your network. Plus, it's simple to make a LinkedIn Page from scratch.
Here are some tips to help you get you started with your LinkedIn Page:
Create a solid company description
The attention span of an average person is eight seconds or less, so aim to get more eyes on your page efficiently. When you create a LinkedIn Page, share your brand's story in a compelling yet concise tagline. Include your vision and values in a relatable manner. The key is to keep it free from technical jargon.
Share how you started, what inspires you, and how you built resilience during tough times. Incorporate SEO-friendly keywords in your description to improve your business's visibility among search engines. LinkedIn Pages is available for everyone: small businesses with less than 10 employees, educational institutions, non-profits, and large enterprise organizations.

It's a great practice to treat your page as a living entity instead of a one-time creation. Add the current location of your business to gain demographic analytics. If your business sits both online and in a physical location, include both your website and business address on your page. If your business moves, announce it in a post so your followers are the first to know.
Reshare stories that resonate with your business on your page to show your likes and interests. It's okay to add colour to your page, so add a high resolution cover photo that appropriately aligns with the theme of your business.
Connect and collaborate with entrepreneurs and mentors across industries to gain insights and share business tips.
One way to connect with your audience digitally is to host virtual live events through LinkedIn Events Opens in a new window.. LinkedIn Events allows professionals to have real-time conversations where they can share their experiences and discuss current trends.

Use tools to achieve goals
LinkedIn Business Solutions also offers LinkedIn Sales Solutions, which provides sales insights, and LinkedIn Learn Solutions, which provides data-driven learning courses.
As more businesses enter the competitive world of e-commerce, staying connected on a professional network with your community is a great way to run your business online.
To create a tailored plan for your business needs and help you achieve your goals, meet with us Opens in a new window.. We're here to help. Talk to a CIBC business advisor today by calling 1-866-992-7223 Opens your phone app..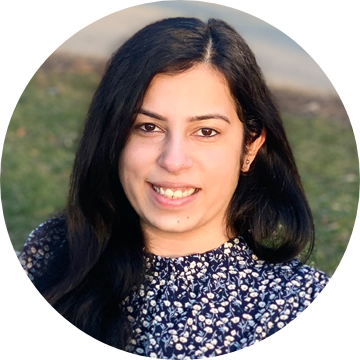 Written by
Cheshta Mann
Cheshta Mann is a freelance writer based in London, Ontario. She works with a diverse range of clients across industries. With her financial background and a seven-year writing tenure, she takes pride in supporting content development for CIBC. Cheshta is also pursuing her career in the accounting field.
Contact us
Connect with a business banking expert on your schedule or in your community.