Accessibility Quick Links
Running a law firm is no child's play. You are both a lawyer and a business owner. Grow slowly. Focus on good customer service. Be kind to your staff.
Charles Osuji is a lawyer, entrepreneur, and one of Canada's Top 25 Most Influential Lawyers. He is the owner of a top-rated firm based in Calgary, Alberta called Osuji & Smith Lawyer Opens in a new window.. Charles has grown his team and gained recognition for their dedication to excellence, service, and client results. He credits his success to a combination of his determination, faith, focus, and strong work ethic.
Immigrating to Canada from Nigeria in 2011, Charles became a student-at-Law to his former principal, James Smith in 2013, and qualified to be a lawyer in Alberta in 2014. In 2016, he bought into the firm, which was renamed Osuji & Smith Lawyers. A year later, Charles bought out Mr. Smith and became the sole owner.
It was a big step, but Charles knew he had what it takes to grow and evolve the practice, "This was a potentially risky move being a young lawyer, but I was confident enough in my own ability to secure, foster and maintain a steady client base and develop and sustain a growing staff."
Fast forward to 2021, and Osuji & Smith is thriving. The practice has become one of the fastest growing law firms in Calgary and won several awards, including best rated employment, business, divorce, civil litigation and estate planning lawyers in Calgary, by Three Best Rated, for several years and the 2021 Calgary Top Choice Award for Business Services.
The diverse, multilingual staff at Osuji & Smith helps set them apart. Team members speak English, Igbo, Mandarin, Cantonese, Bengali, Spanish, Japanese, Korean, French, Hindi, Punjabi, and Urdu. "I ensure that professionals with education, training and experience outside of Canada can thrive in my firm," Charles explains.
"The success of Osuji & Smith is a testament to the fact that when people from different backgrounds come together and focus on shared core values such as excellence and compassion, while ignoring all artificial divides, magic happens."
The pandemic hasn't been easy, but Osuji & Smith has continued to grow, hiring 8 employees and embracing technology with the rest of the legal field. Virtual questioning, court hearings, settlement meetings, mediation, and more are giving the firm more convenient, cost-effective ways to support clients. "Pre-COVID, I would have to drive or fly to other cities — technology has mitigated these concerns. The costs associated with commuting to court have been reduced, giving clients more access to justice," Charles said.
Technology has created new opportunities and efficiencies, but it doesn't always benefit relationships and inclusion, two cornerstones of Charles' business. "We are missing out on the opportunity to connect with our clients when we meet in person," Charles explained. "Moreover, some clients do not have the technological savviness for these virtual tools."
Leveraging professional services
Strong relationships with clients and service providers have been important for success. CIBC has been supporting Osuji & Smith with its banking needs for over 20 years. Solomon Aikoroje Opens in a new window., Community General Manager of Personal and Business Banking at CIBC North Hill Community, Calgary, Alberta and his team are proud to be supporting businesses like Charles's. "Solomon has been more than a friend. His dedication to his customers and branch shines through. His team is quick to respond to any of our inquiries," Charles shared.
CIBC is also helping to build a more equitable business landscape in Canada. "During the pandemic, we've seen business owners impacted and this has been more prevalent in Black communities," Solomon noted. "It's great to see government bodies, corporations, and non-profit organizations realize the value in closing this gap."
One initiative that supports Black business owners is the Black Entrepreneur Program. CIBC has committed $15 million for loans up to $250,000 for Black-owned businesses, and partnered with the Black Opportunity Fund Opens in a new window. and the Canadian Black Chamber of Commerce Opens in a new window. to provide additional supporting services such as mentorship, financial education and business planning. Solomon shared, "I'm really excited CIBC is a leading financial institution with this program, promoting the value of diversity and inclusion."
Lamaeh Said, Financial Advisor, Business Banking, Retail Distribution at CIBC has also been supporting Charles on his entrepreneurial journey, taking on banking tasks so he can focus on the work he does best. "I met Charles as he was getting his company set up," she explained, "It was perfect timing. I was there from the beginning to advise Charles on our Banking for professionals offer, for lawyers, set up daily banking, and offer our CIBC SmartBanking™ for Business."
Setting yourself up for success
Working with many entrepreneurs, Lamaeh shared a few factors for success: flexibility, organization skills, and passion. She advises conducting market research to understand your business's potential and working with professionals to help manage certain areas of the business.
Charles agreed, recommending entrepreneurs hire a business lawyer to advise on business structure and applicable laws. "Seek help from professionals to avoid any blind spots. When I took over my firm, I hired a lawyer to assist me with the paperwork even though I knew exactly what the transaction entailed. If you are going into business with a partner, ensure that you share the same goals."
For those pursuing law and starting firms, Charles advises seeking mentors and surrounding yourself with supportive people. "Gain some experience before you start your own practice. Write a business plan. Know your numbers. Discard the 9 to 5 mentality; you must be willing to put in the hours," he said. "Running a law firm is no child's play. You are both a lawyer and a business owner. Grow slowly. Focus on good customer service. Be kind to your staff. If they like you, they will help you grow and sustain your growth. Learn how to sell yourself. Invest in yourself and focus on excellence, and you will be rewarded."
As the future of law promises more change and innovation, Charles is confident his client-centered approach will lead to continued success for Osuji & Smith Lawyer. He explained, "The firm continues to focus on excellence, diversity, inclusion, compassionate representations, and achieving results for our clients. What you focus on, expands."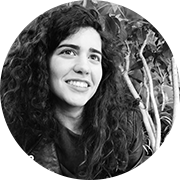 Written By
Lauren Rabindranath
Lauren Rabindranath is a copywriter and communications consultant based in Toronto, Ontario, who works with clients across industries. Working with CIBC Business Banking, Lauren supports content development for online platforms, relating her personal experience as an entrepreneur to CIBC's tailored services.
Contact us
Connect with a business banking expert on your schedule or in your community.