Accessibility Quick Links
"We're still small, but we have a following and our presence is growing, we've been getting some attention."
Darryl Hodgson has loved being on the water all his life, growing up on the Pacific Coast in Sidney, B.C. After graduating from business school, he explored several entrepreneurial paths that would keep him connected to the ocean and help others fuel their passion for the water.
Eventually, he found an idea that stuck: Precision Sails Opens in a new window.. The custom sail company sells directly to sailboat owners online. "We manufacture sails. We provide a quote, design the product for the client, and handle the manufacturing," said Darryl, Precision Sails' Founder, CEO and Lead Designer. "Our goal was to simplify the process of ordering a custom sail."
The concept was sound, but the timing wasn't ideal. Darryl was due to become a father in a month, had just quit his job and had very little experience manufacturing sails. He shared, "Despite this, my wife was supportive and I just decided to dive right in."
The risk paid off, and Precision Sails is now thriving. "We've been growing steadily. We have our own production facility and outsource some of the work. We're still small, but we have a following and our presence is growing, we've been getting some attention," Darryl said. "Our clientele is mostly North American, mostly the U.S. We also have clients in South America and the South Pacific. Many are travelling the globe."
Like the sport, the business operates seasonally. "How quickly we manufacture depends on the time of year," Darryl explained. "In the fall, when boating slows down, we offer discounts with 6-week to 5-month delivery times. No one is in a panic, so we have lots of time to design and build through the winter. In the summer sailing season, we do rush orders, with the process usually taking 3 to 4 weeks."
Finding room to grow with the right business partners
The knowledge and quality products offered by Precision Sails reflect the sailing community's passion and love for their boats. Before the pandemic, the business was growing, and the team needed more space to expand operations, but space was hard to come by in Sidney. "Sidney is 20 minutes from Victoria, the ocean and marina is nearby. There's not a lot of land available on the island, so we'd struggled to find space," Darryl explained. "We'd put in multiple offers, but the deals kept falling through. We'd gotten to the point that we were renting out shipping containers, and putting them in the parking lot, as we were in a crunch."
More funds were needed to secure space but, despite the team's strong performance and track record, the pandemic added a challenge, with financing approval from a couple of banks falling through. "I decided to get in the car and drive around to the local banks, seeing who wanted to partner with me," he shared.
CIBC welcomed Darryl enthusiastically and matched his passion for his business. "When I went into CIBC it was amazing," he explained. "I got into an office talking with the team about 3 minutes."
The team went above and beyond to get to know Darryl and the Precision Sails business. Darryl noted, "Tracy Antonacci, our business advisor, was new to CIBC, but she was fantastic. She was in our building within a couple days to check it out. She went to the next level, spending time to get to know me and my ambitions for the business."
The CIBC team handled Darryl's unique requests in stride and committed to helping make the business a success. "We had some conversations about why I was making different requests, and once I explained my perspective, they just made it happen," Darryl shared on how the relationship developed. "It is hard to build a relationship and work with a bank that cares about what you're doing as a business owner. With CIBC it felt way different. I knew the team was representing me, they learned my business, then advocated for me."
The financing from CIBC has made a huge difference. The extra funds allowed Darryl and the Precision Sails team to purchase and design a new commercial space, hire more staff, improve the company website and build a better ecommerce experience. Ultimately, it has allowed Darryl to focus solely on running and growing the business. It made such a difference that Darryl transferred his personal banking to CIBC, too. "Tracy helped make sure we got everything set up as planned."
Managing change and growing with market changes
While the right partnerships and financing offered relief, the pandemic brought on stress associated with the unexpected. "The boat market fluctuates, with guys often overleveraged buying big yachts and financing it all. Given the recession of 2008, in the back of my mind, I wanted to be careful, I didn't want to mess up what I've been building," Darryl said. "The stress started setting in trying to find out what came next. I realized I had already saved money aside. I knew at that point we were good to run without any sales volume for about half of the year before we were going to have any issues."
The rapid change and uncertainty also contributed to growth for the business and for Darryl as a business owner. "I realized that I had been letting my guard down when times were going well," he shared. "We moved forward and hired staff and I set out new expectations with my management team. It was very stressful along the way and we are not done yet, but we as a team have become stronger and achieved more than I imagined we would in the last year and a half."
The timing paid off in other ways, too. Darryl's search for a bigger space for the business was made more affordable as many companies switched to working from home. "The news was full of COVID updates and continually focused on how all commercial office space would never be revived and prices would drop," he said. "We went shopping and got an accepted offer in April, one month after COVID started. I was able to find the building I really wanted, and I got it at a discount."
The market shifts, new lifestyles and evolving business considerations brought on by the pandemic also helped launch Precision Sails on a new trajectory. "Throughout the pandemic, we've grown and we're still growing," Darryl said. "We're more set up now, to the point where we can handle way more volume. We now have 22 people in Sidney in the head office and we've really added structure to the business. With the staff in place and space we need, we're trying to use the resources to keep securing position in the market. I don't see it slowing down."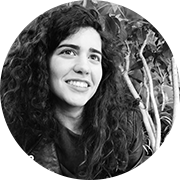 Written By
Lauren Rabindranath
Lauren Rabindranath is a copywriter and communications consultant based in Toronto, Ontario, who works with clients across industries. Working with CIBC Business Banking, Lauren supports content development for online platforms, relating her personal experience as an entrepreneur to CIBC's tailored services.
Contact us
Connect with a business banking expert on your schedule or in your community.