Accessibility Quick Links
Learn more about how SITTI Social Enterprise can help you make a greater impact with your purchase.
Today, consumers are becoming more conscious about the positive impact their shopping habits can have. For instance, purchasing handmade artisanal products from SITTI Social Enterprise Opens in a new window. educates, employs, and empowers refugees and displaced communities abroad by creating "long-term employment opportunities and skill development training, empowered by an inclusive global economy."
Noora Sharrab, CEO, Jacqueline Sofia, Head of Impact and Strategy, and Safiah Abu Shanin, Jordan Country Director informally co-founded SITTI in 2014 during their time working with refugees at the Jerash "Gaza" Refugee Camp in Jordan. Sharrab shared that the women they were working with had been "trained by the Italian embassy on how to make cold processed olive oil soap, but then they were stuck with boxes and boxes of soap bars with no ability to bring it to market. And because I was working there and my co-founder was also working very closely with the community, we were asked to help."
After identifying the dilemma these women were facing with distributing their products, SITTI was formally established in 2016, with their headquarters in Mississauga, Ontario where they assemble and fulfill orders. Today, SITTI helps bring the handmade goods of these refugees and displaced persons to market, including soaps, kitchenware, apparel, and accessories.
SITTI Social Enterprise liberates and empowers


Often companies are looking for "gifts with purpose, or an Environmental, Social, and Governance (ESG) type of impact that would give back, such as gender equality, employment generation, training and educational opportunities," Sharrab notes. This is exactly what companies get when they work with SITTI, either by way of corporate gifting opportunities or through different types of partnerships. "Not only are these companies making a procurement decision, but they're also able to make an impact through that decision," explains Sharrab.
In this scenario, companies are already spending money, but as Sharrab elaborated, they are "able to double down on the impact of their purchase as it enables employment generation through trainings, skill development in these very marginalized and often forgotten communities, and more."
Sharrab stresses that almost everything they sell is handmade by refugees in Jordan. "We also partner with other community-based organizations in the surrounding region. For instance, we work with local farmers in Afghanistan to source our saffron, but the final products are ultimately produced by talented refugee artisans." Bringing these products to market is about creating a "circular economy back to these displaced communities."
The company's efforts are rooted in assisting refugees and displaced persons in creating self-reliance by enabling "the social and economic ability of an individual, a household or a community to meet its essential needs in a sustainable manner," according to the SITTI 2020 Impact Report Opens in a new window..
Sharrab explains that fostering this autonomous ecosystem is a crucial focus for SITTI as they want to help liberate the individuals in these communities. She highlights that by helping the artisans bring their products to market, they are able to "move away from a charity model and move towards a social enterprise model." In this respect, SITTI aims to encourage and enable refugees to use the skill sets they possess so that "they can feel empowered through employment, as opposed to them living with the stigmatized narrative about refugees being poor and only receiving aid," explains Sharrab. As such, SITTI is working to break down these destructive and limiting stereotypes about refugees by showing their customers that "they're capable of so much more. They just haven't been given the resources to do more until now."
More than that though, Sharrab highlighted that these efforts allow refugees in these displaced communities to "demonstrate to their children that you can have a skill set, you can contribute and, provide for your family, as a result."
Sharrab explained that while she and her co-founders "didn't intend to start a soap company. This is more than just women making soap. Instead, launching SITTI felt like they were answering their calling. It almost felt like this sense of communal responsibility to create something with these women in Jordan."
Visa Canada She's Next Grant Program


Sharrab shared that "the grant funding will support SITTI's goals to enhance collaborative product design with their community-based partners from Jordan's refugee community. It will also support the creation of story-driven content for consumer education around SITTI products and community relationships for our business-to-business partners and direct-to-consumer omnichannel experience." Recently, Sharrab appeared on Global News' The Morning Show Opens in a new window.. She discussed what SITTI is all about and provided more details about how this grant will benefit their business.
CIBC makes it easier for SITTI to make their ambitions a reality
Over the years, Sharrab has always felt a sense of loyalty from CIBC. "If anything ever goes wrong, there is always an advisor there. Also, when I go to a branch that knows who I am, my history, and my Mom — it creates a connection and a sense of familiarity."
When SITTI was established, it was an easy decision for Sharrab to choose to bank with CIBC. "What is interesting now is that I've come full circle. It was a no brainer for me to open up a business account with CIBC and to seek out other products and services."
Sharrab shared that she's been so impressed with CIBC's mobile application. It allows her to view both her personal and business accounts in one place, making completing day-to-day banking transactions easier. For example, SITTI conducts a lot of business internationally, which had previously been very expensive, time-consuming as it required trips to the branch, and it took time for the funds to reach its destination. However, nowadays, Sharrab is able to send money to Jordan each "month to cover expenses, to pay our team, and to cover raw resources and materials using CIBC's Global Money Transfer™ for Business. Once it's set up, it's literally a couple of buttons on my phone and that's it. And to be able to send money straight from the mobile app from the comfort of my home to my team so seamlessly has just been a game changer."
Need some financial advice?
Book a chat with one of our advisors. They can help set you up for success, today and into the future.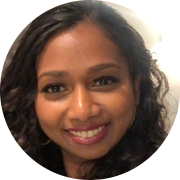 Written By
Devika Goberdhan
Devika's career experience spans product management, communications, and working as a freelance journalist. From interviewing entrepreneurs across Canada, to writing about culture and lifestyle topics after hours, Devika is a storyteller with a passion for elevating her readers and creating the content small business owners and their financial advisors need to be their best.
Contact us
Connect with a business banking expert on your schedule or in your community.