Accessibility Quick Links
We're witnessing a shift in gender norms. Continuous collaboration will make the difference in how women continue to succeed in workplaces.
When women succeed, we all win. Women around the world are breaking new ground by becoming leaders of the future and creating entirely new verticals to solve challenges and inspire change.
To celebrate International Women's Day this year, CIBC is proud to share a leader's story: Amy Oliver — the Founder and CEO of Amy Oliver & Co. Opens in a new window. Amy Oliver & Co. is a Canadian firm that offers advisory services to health-care entrepreneurs and non-profits, among other noteworthy services.
Amy's firm coaches its clients across health-care and other spaces to plan for success while keeping gender equity in mind.
Amy has a long-term tenure in the pharmacy space and started her journey in pharmacy in 2003 when she was only 17 years old. She then graduated with her Bachelors in Pharmacy in spring 2009 and became an owner of a Shoppers Drug Mart in January 2010.
After several years as a corporate executive, Amy quickly realized that she could grow her impact, go deeper on the parts of the job she loved, and expand into her own business. This began the creation of Amy Oliver & Co. with her passion fueling the big vision behind her brand.
"I realized my passion for the business and community side of pharmacy and saw how that offered a lot of potential," she said.
Her team is creating a new generation of leaders with dedicated workshops Opens in a new window.. One of the workshops focuses on advancing gender equity and it's called Womentum Opens in a new window.. Womentum is a virtual workshop series that aims to advance women in healthcare leadership by raising awareness of organizational influences and societal impacts acting as barriers for women. The Womentum series also suggests strategies for supporting women who are navigating these barriers.
Womentum encourages everyone to leave behind the age-old stereotype that "women take care and men take charge," and challenges participants to embrace women's leadership styles and create organizations that are a good fit for women.
"Advancing women in leadership is a core pillar in my company. What is important in our business, our delivery, and in the broader context of gender equity is to recognize that there are many complex, interconnected factors that are holding women back. They exist at the levels of individuals, organizations, and society as a whole," Amy said.
"In order to make real progress for women, it is not about making them simply feel empowered, but about making meaningful systemic and sustainable changes that will allow women to overcome many of the barriers they face and move forward in their careers."
The road to being a successful business owner is often more complex for women — and challenges don't exist only in the workplace. Women continue to bear the load when it comes to domestic responsibilities which is particularly challenging when they are dual centric, meaning they identify with both work and family.
"With more women in leadership, there's an opportunity to set an example and rewrite outdated social narratives," Amy explained, and her Womentum series aims to help shape that new story.
CIBC takes pride in its longstanding history of uplifting women and changing the narrative — whether it's by offering programs to help women take charge of their financial well-being or start a new business , CIBC wants to help bring their visions to life.
"We are so proud to showcase Amy Oliver who has done tremendous work in her industry but more importantly became a role model for upcoming leaders," said Mohammed Ali Jehangir, Director of Packaged Loans & Strategic Partnerships, and co-chair of the Inclusion and Diversity Committee at CIBC Business Banking Opens in a new window..
Although awareness is growing on the unique challenges women face — there remains work to be done. "There have been exceptions and gradually, we're seeing a shift in norms," Amy said, "but a glass ceiling still exists and there are many unequal barriers facing women in the pharmacy industry and beyond."
"At individual levels, it is about helping men and women recognize women's leadership styles, build awareness and purposeful strategies to counter bias and stereotypes they hold against women and themselves. At an organizational level it is supporting organizations and companies to take a deep dive look at the practices within their organization that tend to be male oriented despite claiming to be gender neutral spanning from networking to hiring and promotion practices to a long list of policies that may inadvertently discriminate against women and other marginalized people," she said.
Looking forward, Amy believes the road to sustainable gender equity requires focus at multiple levels so that women can succeed at the same rates as men.
"Our work focuses on meaningful steps to create spaces and organizations where women can thrive that go far beyond a simple focus on helping individual women fit into existing flawed structures," she said.
With a new generation of women championing change and mentoring others, it's clear that the future of businesses will look different.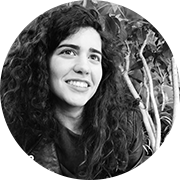 Written By
Lauren Rabindranath
Lauren Rabindranath is a copywriter and communications consultant based in Toronto, Ontario, who works with clients across industries. Working with CIBC Business Banking, Lauren supports content development for online platforms, relating her personal experience as an entrepreneur to CIBC's tailored services.
Contact us
Connect with a business banking expert on your schedule or in your community.