Accessibility Quick Links
CIBC Personal Portfolio Services
CIBC Personal Portfolio Services from CIBC Trust Corporation - a provider of discretionary investment management services.
CIBC Personal Portfolio Services is for investors with combined household investable assets of $100,000 or more. Personal Portfolio Services offers you the skills of investment professionals and frees you from researching, monitoring and making day-to-day investment decisions.
With Personal Portfolio Services, an advisor works with you to understand your financial goals, time horizon and risk tolerance resulting in a tailored financial plan. As part of that plan, your advisor helps you choose a Personal Portfolio Services investment portfolio that best reflects your investment needs and goals.
CIBC Trust is the first discretionary investment manager in Canada to combine the investment styles of multi-managers with the benefits of indexing, all within a single portfolio.

Personal Portfolio Services could be for you if you would like access to:
Professional portfolio management
Relief from making day-to-day investment decisions
Personal client service
Detailed quarterly statements

Key benefits
Professional investment management with exclusive client servicing
Access to a team of investment managers from around the world
Portfolios that are broadly diversified across asset classes, countries and investment styles, while making use of tax-efficient strategies
Managers who monitor your portfolio on a regular basis and make adjustments to reflect current market conditions

With Personal Portfolio Services and the personal attention of your advisor, you can focus on what really matters to you.
Questions
Please contact your advisor or
call 1-888-357-8777.
Get eStatements for your investment accounts
Switch to paperless record-keeping for your CIBC Personal Portfolio Services account.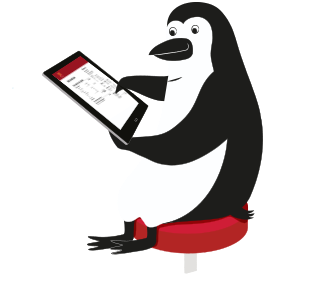 Investment Solutions
Personal Portfolio Services
Save your recently viewed products
Turn on this feature so you can easily come back to CIBC pages you've visited. You can turn it off or clear your saved history any time.
Terms and conditions

CIBC Personal Portfolio Services is a discretionary investment management service provided by CIBC Trust Corporation, and distributed by CIBC Securities Inc. and CIBC Investor Services Inc., subsidiaries of CIBC, to individuals with household investable assets greater than $100,000. ® CIBC Personal Portfolio Services is a registered trademark of Canadian Imperial Bank of Commerce. CIBC Asset Management, the asset management division of CIBC, is responsible for mutual funds and managed portfolio solutions including CIBC Personal Portfolio Service. CIBC Asset Management is a registered trademark of Canadian Imperial Bank of Commerce - CIBC Trust Corporation Licensee. Each Imperial Pool is a mutual fund. Commissions, trailing commissions, management fees and expenses all may be associated with mutual fund investments. Please read the prospectus before investing. Mutual funds are not covered by the Canada Deposit Insurance Corporation or by any other government deposit insurer, nor are they guaranteed by CIBC. The values of many mutual funds can change frequently. Past performance may not be repeated.

This information is provided for informational purposes only and is not intended to provide specific financial, investment, tax, legal or accounting advice.