Accessibility Quick Links
Understanding the types of insurance coverage available to your business can help you protect what matters most.

Just like you take steps to safeguard your home and other personal properties, it's important to ensure that your business is also protected with the necessary insurance. Your business brings you a source of income, and ensuring that you have the right coverage to protect your business assets can save you a lot of time and hassle in the future, and can even save your business from costly lawsuits.
Taking a proactive approach to risk and liability is an important part of owning and running your business. Most business owners have careful plans and detailed strategies in place to ensure that their business wheels are running smoothly, however for some challenges beyond our control, insurance coverage offers the best solution.
The COVID-19 pandemic is the perfect example of how businesses were suddenly challenged starting last year. Although some business owners had to pivot their plans or save operations through an insurance coverage, many businesses were not adequately protected.
Thinking about risks and liability isn't about fixating on a narrative of doom and gloom. For business leaders, it's a healthy practice to protect the people, business and assets at the heart of your company. So whether you're just getting started, or have been running your business for some time, understanding your insurance options can help protect you and your organization.
Consider these 5 common types of insurance coverage that suit the needs of many small businesses:
Life and health insurance
Life, health and disability insurance can protect a small business from the loss or illness of a partner or key employee. This kind of coverage can be especially important to protect dependents of a sole proprietor, whose estate would have to cover any business debts.
Business owners also have the option of having their life insurance policy to be personally or corporately owned. A business-owned policy allows advantages like a one-time, tax-free payout if a business owner, partner or key employee dies.
Creditor insurance or accounts receivable insurance protects your business against the risk of non-payment of goods, and acts as a secondary source of repayment. It can be particularly useful for teams handling imports and exports but can also relieve stress and uncertainty for many types of business owners. Accounts receivable insurance can also make it easier for your business to secure a loan. It's a good idea for business starters to consider credit insurance for potential bad debt. Credit insurance usually covers customer bankruptcy, contract cancellations or non-payments.
Business Loan and Farm Credit Life Insurance
Preparing for the future is always recommended, whether that's against unexpected financial hardship or untimely happenings.
If you have to shut down due to a fire or another emergency, property insurance can cover loss of earnings until you are back up and running. Whether you work from home or are renting an office space, property insurance protects you against physical or water damages, vandalism, or theft. Property insurance can help you claim loss of income or expenses incurred while your property is being repaired due to an interruption. This could also include contents or vehicle insurance.
Liability insurance protects your business against accidents that could harm or injure customers, employees, or others connected to your business. Accidents and errors could be anything: a customer slips and falls in your store, food poisoning, or a product or service sold that caused damage to a customer. Liability claims are not only costly but pose a threat to your business reputation. So it's important that business owners speak to a professional and find the right liability insurance to protect their business against accidents, omissions or negligence.
Employee health insurance benefits
Group plans are available to provide supplemental health and dental insurance coverage for employees, offering peace of mind and helping you attract talent. Small business employee health benefit plans are easily tailored according to your business needs and size, and offer health and dental coverage, life insurance and disability coverage. Some insurance companies also offer employee wellness plans that can offer virtual healthcare and programs to keep your team healthy and motivated.
These are just 5 common types of insurances business owners use however there are other types of coverage you might want to consider. For example, if you run your business from home, manage sensitive and personal information or offer professional services, a different type of tailored coverage may be advisable. You can also learn more about business insurance and risk management through the Insurance Bureaus of Canada Opens in a new window..
If you're looking to take out a business loan, we can help.
Connect with a dedicated CIBC Business Advisor who will work with you to understand your needs, provide expert advice and customized financial solutions. Whether you need to clarify your borrowing options, learn how to set up a business account, or you just need an extra set of eyes, we'll make it easy for you to make your ambitions a reality.
Need some financial advice?
Book a chat with one of our advisors. They can help set you up for success, today and into the future.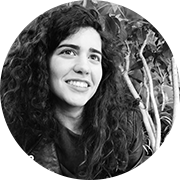 Written By
Lauren Rabindranath
Lauren Rabindranath is a copywriter and communications consultant based in Toronto, Ontario, who works with clients across industries. Working with CIBC Business Banking, Lauren supports content development for online platforms, relating her personal experience as an entrepreneur to CIBC's tailored services.
Contact us
Connect with a business banking expert on your schedule or in your community.