Accessibility Quick Links
The six sections you need to develop for a clear and comprehensive business plan, from executive summaries to financial projections.
Starting your business is an exciting process. Taking a leap of faith and turning your idea into reality is what dreams are made of. To realize those dreams, a business plan is a critical first step. Your business plan is your roadmap to success; it outlines your vision, details your strategy and shows your ability to turn your idea into a successful business.
As you get started, you need to choose your business structure. Like your business plan, your structure speaks to where you see your business going. There are 3 common structures for businesses:
Your business structure reflects the eventual size and scope of your business, so it's best to define it while writing your business plan. It may be costly or risky to change it in the future, so think it through early. The structure will also impact your taxes, filing patents, and financial and legal liability. To help you understand and decide what structure fits your business type, request a call with a CIBC Business Advisor Opens in a new window..
Six sections you need to include in a successful business plan
As you write your business plan and present it to partners, there are 6 essential sections to include that will help open doors and secure resources.
1. Executive summary: A concise pitch that covers the key points of your plan and invites further reading

The executive summary comes first but can be written last. It functions as a short brief of the entire plan, so remember that less is more. Keep your executive summary under two pages. Be sure to feature your financial position and projections. Don't shy away from outlining funding needs or requests. The sooner you can state your needs and goals, the better.
2. Business concept: Describe your business and talk about your vision
Describing the "what" of your business, like detailed product or service information, can be straightforward. Outlining your vision and mission statements are important to defining the "why" behind your business. Work through these values to help investors understand the story and motivation beyond your business model, product or service.
3. S.W.O.T. analysis: Detail the strengths, weaknesses, opportunities and threats
The S.W.O.T. framework is used across businesses of all sizes, types and tenures. Strong analyses are detailed yet candid. Exceptional S.W.O.T. analyses include industry and business data to support business goals. Follow the acronym in order. Find your strengths to boost confidence in your business plan. Outline weaknesses as areas of opportunities. If you have natural competitors, attempt a S.W.O.T. analysis on them and include it in your plan.
4. Operations and management: Explain your ownership style, suppliers, location(s), and any other useful information
Go deep on the details and attributes of your business that may be of interest to a potential partner or investor. Consider including information from the following list:
What you choose to include will depend on your business type.
5. Marketing: Include the "4 Ps" of marketing
Everyone from potential employees to investors will want to know how customers are going to discover and acquire your product or service. A basic business plan should cover your "4 Ps" of marketing: product, price, place and promotion. An exceptional plan adds even more details like market research, industry trends, target markets and competitor insights.
6. Financial projections: Include information from your advisory team
This part of your plan is critical. Cash flow projections are very important, especially during the first 12 months of your new business. Three essential components to brainstorm and include in your plan are cash flow projection, sales pipeline and forecast, and opening balance sheet. Your projections should be vetted by experts, so assemble a strong advisory team to validate your information.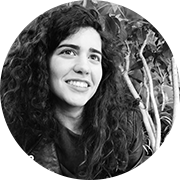 Written By
Lauren Rabindranath
Lauren Rabindranath is a copywriter and communications consultant based in Toronto, Ontario, who works with clients across industries. Working with CIBC Business Banking, Lauren supports content development for online platforms, relating her personal experience as an entrepreneur to CIBC's tailored services.
Contact us
Connect with a business banking expert on your schedule or in your community.