Accessibility Quick Links
Read your business plan out loud. Ask yourself these questions: Does it sound effective? Does it have a tone of confidence?
We get it. That new business or venture that you've been dreaming about can be nerve-racking, but it's possible.
Starting a new business starts with an idea which comes to life with a strong business plan. Your business plan is more than a piece of paper or a writing exercise. It's a roadmap that will keep you focused and give you a baseline for measuring success and achieving your goals.
It isn't a fixed or final artifact. Instead, think of it as a living document that you'll revisit, learn from and adjust as your business grows.
Writing your plan at first may take a lot of effort and it's normal to go through several drafts. Consult your advisory team as they can support your plan's development. And your plan will develop as you get new ideas, make new decisions and learn about changing business developments.
Your plan is also key to unlocking funding. Whether you finance your business or solicit investors, either party will want to learn more about your plan before they invest. Effective language is key to communicating your business plan successfully to potential investors.
Follow these guidelines to start writing a solid business plan that communicates your vision and speaks to your audience.
The "dos" for writing a solid business plan
Be professional yet simple
Writing with a professional tone allows investors to appreciate your vision and understand your short- and long-term goals. At the same time, it's best to write in a simple manner. Aim for your plan to be understood by a non-expert. Replace jargon with active verbs. You can always get your final draft edited by a professional.
Refer to your business in third person
Writing in third person allows objectivity which can be more convincing and accepted by audiences like banks and investors. Avoid using "we" or "I" throughout your business plan. Writing in first person may come across as too personal. Remember to keep it business, not personal.
Be concise
Be direct throughout your plan. Avoid ambiguous or vague language. Being direct allows you to be convincing about the steps you'll take to bring your idea to life.
Supply evidence
Do your research and present data to support your case. Showing statistics about your business, competitors, customers and industry allows investors to get a bigger picture of the survival and growth of your business.
Be realistic
Avoid adding assumptions in your business plan. Instead of over-promising, show solid data backed up by research on how your business can be successful.
Practice makes perfect
Read your business plan out loud. Ask yourself these questions: Does it sound effective? Does it have the tone of confidence? Is it easily understood by your audience? What are the strengths and opportunities to tackle in your plan? Have a friend read your plan and summarize it back to you.
Be optimistic
The language of your business plan should be assertive, yet optimistic. Allow your passion to shine through in your business plan and show your advisor that you're serious about bringing your vision to life.
The "don'ts " of writing your business plan
Avoid acronyms and abbreviations
Use industry specific abbreviations and acronyms only if necessary and if they're part of your business operations.
Don't assume the reader knows your industry
Investors and advisors are here to support you. Allow them to understand what industry your business lives in. Provide in-depth knowledge of your industry so they can understand your business functions.
Don't turn it into an essay
When writing your business plan and conducting industry research, sometimes it's easy to get sidetracked and turn your plan into an essay. Make sure your business plan has a solid focus and includes all the required information.
Avoid extensive research
Use only credible sources and findings for your research and analysis. It's a great practice to use government-issued statistics and data. Use this data in your own language for business projections and goals. Simplicity is key.
Don't be repetitive
Avoid repeating yourself throughout the plan. You can do this by reading your plan out loud and removing duplicate ideas. Include the key points and messages you need to relay.
Don't forget about it
Be proactive and don't forget to follow up with your advisor within the right time frame. Communicate with your advisory team and take advantage of your relationships with your investors, business partners and CIBC business advisor.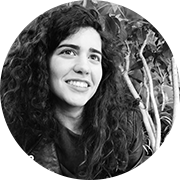 Written By
Lauren Rabindranath
Lauren Rabindranath is a copywriter and communications consultant based in Toronto, Ontario, who works with clients across industries. Working with CIBC Business Banking, Lauren supports content development for online platforms, relating her personal experience as an entrepreneur to CIBC's tailored services.
Contact us
Connect with a business banking expert on your schedule or in your community.