Accessibility Quick Links
Don't wait until the last minute to fight cyber attacks. Be proactive and have a plan in place to keep your business data safe and secure.
Despite being at the risk of losing crucial data in the blink of an eye, many business owners especially small and medium-sized are unaware of formulating and enforcing an effective cybersecurity action plan.
Generally, cybercriminals target businesses with weak security measures. And with more companies going online and offering work-from-home options to their employees, the risk of data breaches has increased significantly.
While hackers are more inclined towards attacking large companies with more profitability, small and medium businesses with less security measures remain their soft targets. This means your business, irrespective of its nature and size, stays under the radar of cyber criminals. But the good news is you can reduce your chances of being attacked by hackers, by adopting effective cybersecurity practices.
Here are a few cybersecurity measures that business owners can follow to safeguard their company's assets:
1. Train your employees
One wrong click can allow hackers to enter into your company and exfiltrate your information virtually. To avoid this, create a cybersecurity training program to make your employees learn about different types of attacks and educate them about the company's policies. Provide them with a clear list of do's and don'ts when receiving suspicious links from external resources to protect your valuable data. Provide consistent learning courses and test threats to ensure your employees are educated on cybersecurity protocol. Make cybersecurity knowledge accessible to employees and encourage them to stay alert on security measures and the consequences that could arise from cyber attacks.
2. Get a firewall and an antivirus program
Every business requires a firewall either free or paid to monitor and block unauthorized traffic coming into its network. In addition, companies that offer remote work facility to their employees should also ensure that their home system is safeguarded by a firewall. One firewall that you can consider for your small business is the Cisco ASA Opens in a new window.. that provides protection for both your networks and devices. Cisco ASA offers useful features for businesses, like hardware firewalls to protect your entire corporate network, plus software to protect each device in your office. Another firewall to consider is the SonicWall Opens in a new window.. It provides segmented network options and a built-in-site-to-site virtual private network (VPN). SonicWall is great for businesses that have multiple locations.

It's a great idea to adapt an endpoint security in the form of antivirus software for your business. Antivirus software offers protection to your endpoints (laptops, mobile devices, workstations, etc.) against viruses and malicious attacks. Installing antivirus not only enhances your system's protection against bad actors, but also prevents the execution of malicious software.
3. Back up your data
Having backups of your data on an external hard drive and a cloud storage service will help you stay safe, in case, your system gets hacked or your crucial data becomes accessible for cybercriminals. You can create either automatic or manual backup copies of your essential files on a weekly or bi-weekly basis and store them physically and electronically for more security. According to Norton's Security Centre Opens in a new window., 1 in 10 computers are infected with viruses each month which means potential loss of crucial business data and sensitive information. Some ways to back up your data are through Cloud storages Opens in a new window., network-attached storages, and Time Machines Opens in a new window. for businesses that predominantly use Apple products.
4. Strengthen your authentication policy
Ask your employees to set up unique passwords and remind them about changing their passwords every 3-6 months. Further, add an extra layer of security by introducing multi-factor authentication to your system. This may include asking your employees or even your customers to enter a PIN or a One-Time Password (OTP) sent to their email or phone to authenticate their identity. Other ways to safeguard employee portal access or customer account openings on your websites are through authenticator apps, so encourage your customers and employees to partake in 2-step or multi-factor authentication with their personal devices that are not accessible by anyone else.
5. Have a separate cybersecurity team
Employees working in your company should only be given access to the data that's associated with their job. Depending on your business dynamics and to ensure further safety, there should be delegation of duties to ensure that the same person is not performing 2 different tasks — for example, processing and reviewing data. A specific set of employee task team should have the ability to download or install any software with a set list of protocols to follow.
Interested in learning more?
To discuss your Business Banking needs
Book a chat with one of our advisors. They can help set you up for success, today and into the future.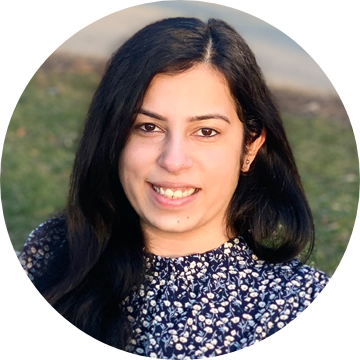 Written by
Cheshta Mann
Cheshta Mann is a freelance writer based in London, Ontario. She works with a diverse range of clients across industries. With her financial background and a seven-year writing tenure, she takes pride in supporting content development for CIBC. Cheshta is also pursuing her career in the accounting field.
Contact us
Connect with a business banking expert on your schedule or in your community.