Accessibility Quick Links
"When you care about what's going in and on your body, it's a natural extension to care about the world around you."
Sustainability is among, if not the, most important challenges of our time. That's why CIBC is committed to the UN Net-Zero Banking Alliance Opens in a new window.. The initiative aims to enhance the role of banks to support the transition to net-zero emissions for the global economy. To that end, the alliance of 95 banks from 39 countries is committed to transforming their lending and investment portfolios by 2050.
This global commitment from the financial sector is supported by local action. Ambitious companies around the world are launching successful ventures that respect the planet. A Canadian company leading the way is Good Juju Body and Home Opens in a new window.. This women-owned business, co-founded by Alexa Monahan and Lisa Karandat, is creating beautiful and sustainable zero-waste consumer products.
After building successful careers in the industry and a lifetime of passion for natural, sustainable products and lifestyles, Alexa and Lisa knew they wanted to start a company that was mission driven. Alexa grew up in the natural health industry, working in every department of her parents' successful chain of natural health grocery stores. Lisa led marketing for one of their biggest supplement suppliers. "We were friends in our previous careers," Alexa shared, explaining how the duo went from business partners to co-founders, "My family had sold their business and Lisa came to visit. We started talking about starting Good Juju. We wanted something run and owned by women in a male-dominated industry. Six months later, we decided to go for it."
Creating the vision and staying true to the mission of sustainability
The women knew they wanted to maintain their focus on natural products but do something different than food or supplements. Recognizing areas of their own personal care routines that would benefit from low-waste solutions led them to develop products for body and home. "Natural health and sustainability are natural partners. When you care about what's going in and on your body, it's a natural extension to care about the world around you," Lisa said, "Sustainability was always near and dear to our hearts. We're also both mothers of boys. Looking around and seeing what's happening, you can't sit back and do nothing."
That urgency and passion are apparent in the brand's empowering messaging and packaging. The team invested in marketing upfront and it's paid off: the brand has resonated with customers, retailers, and partners who are drawn to the aesthetic and the story. The branding offers insight into what consumers can expect from Good Juju Body and Home products, but also reflects the co-founders' values as people. "We're really proud that the brand is a true expression of who we are as people, our aesthetic style, vision, and what we want to say as a brand," Lisa explained.
That vision includes a beautiful experience for customers from start to finish. Alexa noted, "We believe in zero waste with zero compromise. There's been this common misconception that if a product is natural you have to sacrifice performance or aesthetic. We aim to remove that sacrifice and create a beautiful product you'd be happy to have on your shelf in your house, use every day, and give as a gift."
Building values into the business model
Their personality, taste, and values are present in every element of the company's operations — right down to the packing tape, as an example. "We don't use plastic in any area of business — even our tape is made of paper," Alexa noted, "We have to be proactive and order more than we need because there's only one supplier."
This is something that business owners have to plan for and think about ahead of time. With only a few manufacturers dedicated to low waste processes and product development, every element of the team's manufacturing and packaging needs to be carefully selected. Timelines often need to be extended to accommodate delays and strategies have to shift to make it work.
Thankfully, the team priced these considerations into their business model from the start, and they recommend other businesses do the same. "Our raw material costs, shipping, packaging are many times more expensive than plastic alternatives — but we built that into the business model and it's sustainable," Lisa explained, sharing how they want to inspire other business starters to follow suit, "We're showing you can build a sustainable business and it's what consumers want."
The team has mastered the art of the pivot, creating backup plans and adjusting strategies when needed. To overcome challenges, the team avoids attachment to specific outcomes and completes ongoing scenario analysis. These strategies ensure the Good Juju team continue hitting business targets, with their values intact and without leaving a trail of waste behind them.

Other small business owners can start by revisiting their own business models and seeing where standards can be raised. There are often quick wins, like supporting remote work or committing to going paperless, that can help move the needle on sustainability. Employees and consumers usually respond strongly to these changes, inspiring many teams to take things further and transform their business model to be better for people and the planet.
Finding the right business partners
Navigating these changes and challenges is easier with the right support network. "Doing it alone would be a lot more challenging and we probably would not be able to make it this far," Alexa shared on the value of having a solid co-founder, "We both bring a unique set of skills to this that complement each other and allow us to focus on different areas. Lisa has a supply and manufacturing background, I'm more knowledgeable about the retail side."
Strong, capable management is essential to borrow and build a new business. It was obvious to Luanne Chore, Senior Manager, CIBC Business Banking, Okanagan Region, that Alexa and Lisa had the right management background and experience to be successful. "When we're lending, we ask: Can they do this? Do they have the expertise and contacts?" Luanne explained, "The Good Juju Body and Home team ticks all the boxes and are very passionate about being sustainable."
All businesses have significant expenses getting up and running. Even more capital is required to establish a business that has a low environmental and human impact from end-to-end. "This stage of a new business is very cash intensive — add pandemic and supply chain and it magnifies that," Lisa explained. CIBC has been a crucial partner in making the budget work. The CIBC Business Banking team understands the costs and considerations necessary to build a sustainable business — from manufacturing to resourcing and everything in between — and is committed to helping business starters navigate that journey.
"As a startup, we needed support. CIBC gave us more than we hoped for to support buying inventory and manufacturing," Alexa added, "As new CIBC Business clients, Luanne has gone above and beyond to make sure we have an advocate in her and great service from her team."
Finding alignment in business interests and values is important for strong partnerships. "Sustainability means a lot to CIBC. We need to support and be part of the solution, not part of the problem," Luanne commented, noting that her team integrates sustainability into their advising practices. "When we do risk assessment reports, along with the "5 c's of credit" —character, capacity, collateral, capital, and conditions, the team makes comments on sustainability."
Contributing to a sustainable future in your business and lifestyle
For other businesses looking to improve their environmental impact or start a mission-driven business of their own, Luanne advises starting now and looking for opportunities to give consumers what they want and need. "All businesses need to look at sustainability and be conscious of their consumers," she shared, noting that recent trends look promising, "We see more and more companies switching their manufacturing. It's not always linear and there is a cost to it, but it attracts talent to organizations and the future profits will be there. At CIBC, we aim to take a holistic view of clients and help explore different options to move forward."
Shifts need to happen and be supported across banking, beyond commitments like the UN Net Zero Banking Alliance's commitment Opens in a new window.. "At the business level, we found the lack of funding for sustainable businesses super shocking. We thought we'd be able to find lots of grants for businesses aiming to solve the climate crisis," Lisa noted, "There are some — mostly engineering or technology focused — but for consumer-facing businesses there's not a lot of support. We were able to access more support financially because we're women than because we're a sustainable business."
To be more sustainable, the Good Juju team recommends focusing on committing to sustainable products and packaging and partnering with green businesses that share these values. From web hosting services to shipping, seeking vendors that are aligned with minimizing their impact can help create a business movement. One way to vet potential partners and offer a great standard for teams to start working to improve their impact is B Corporation certification Opens in a new window.. "B Corporation is an independent organization that certifies your business on multiple tenets of corporate social responsibility: community, employees, and environment," Alex explained, "It gives an assessment and every few years you have to recertify and beat your previous score. It fosters a culture and an ethos of trying to improve your business to be better. There are many B Corps now which is amazing to see."
The team advised individuals who are trying to reduce their environmental impact to just get started making small changes today. "Know that your choices make a difference. Stay informed and use that information as a tool for action. In North America alone, we send 3 billion shampoo and conditioner bottles to the landfill every year. Your daily choices add up to a big impact," Lisa shared. One way to start is by using Good Juju Home and Body no waste shampoo bars Opens in a new window. and laundry detergent Opens in a new window.. Rather than focusing on perfection across all habits, change small things in your lifestyle to be more sustainable. Other habits will follow.
If you're a sustainable business owner looking for support and guidance, meet with us. Opens in a new window.Talk to a CIBC business advisor today by calling 1-866-992-7223 Opens your phone app..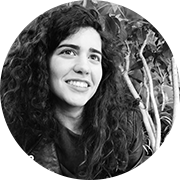 Written By
Lauren Rabindranath
Lauren Rabindranath is a copywriter and communications consultant based in Toronto, Ontario, who works with clients across industries. Working with CIBC Business Banking, Lauren supports content development for online platforms, relating her personal experience as an entrepreneur to CIBC's tailored services.
Contact us
Connect with a business banking expert on your schedule or in your community.