Accessibility Quick Links
The deadline to apply for the Canada Emergency Business Account (CEBA) has been extended. Your owner-operated business may be eligible for a $40,000 interest-free loan. Learn more about CEBA.
Rebound and Recover series: Small business strategies for growth
Presented in partnership with CIBC, the Globe and Mail hosted a series of webcasts focused on strategies for small businesses to recover and retool for growth.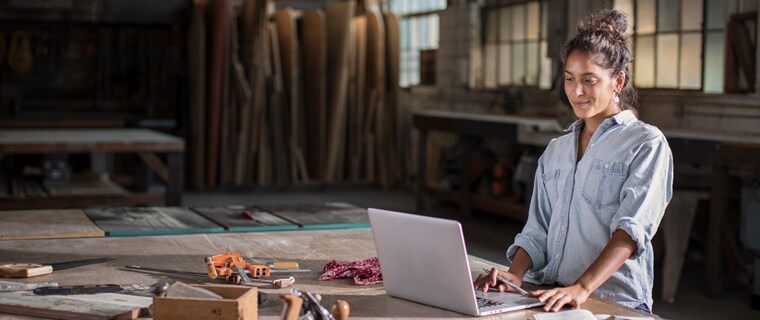 Have a plan and make the most of CEBA
Did you get an interest-free loan from the government of Canada? Here are some tips on how to make the most of your Canada Emergency Business Account (CEBA) funds.

New
Find funding for your business fast
Answer four simple questions and match with the right programs and grants for your business.

Enable CRA direct deposit for CEWS payments
A direct deposit is a fast and secure way to get your CEWS payments from the CRA.
Set up CRA direct deposit for your business.

Josh Cormier, Pepprell Distilling Co.
Pepprell has always had a social and environmental mission at its core. When the pandemic hit, the business pivoted from distilling spirits to making hand sanitizer to help its community. Our advisor, Elaine Purdy, has supported Josh and his team through the transition to make their banking easier.


Cory-Lynn Styles, Lagom Studio
Cory-Lynn has started turning her studio into a virtual experience, offering take-home paint-your-own-pottery kits as a much needed creative outlet during the pandemic. Our advisor, Louis Choi, has helped her during this stressful time by enrolling her in a business relief program so that she could focus running the business.

Ways to bank
We're committed to maintaining a high level of banking access and support, providing expert advice and protecting our team and you.
One of our advisors will call you back when it's convenient for you.
---