Accessibility Quick Links
When you're a business owner, cash flow planning starts with having a separate business account that isolates your receivables and payables.  
Many entrepreneurs can still remember bootstrapping the early days of their business straight from their personal chequing account and credit cards. This is common, but a business will always outgrow what personal accounts have to offer — sometimes very quickly.
Establishing separate and dedicated accounts and credit cards for your business isn't just a milestone moment in the growth of your business, it will set you up for success down the road.
Business owners hear about cash flow planning all the time. This important activity starts with having a separate business account that isolates your receivables and payables. Pairing your account with a free digital solution like CIBC Smart Banking for Business gives you the ability to view cash flowing in and out of your business in real time.
Your accountant will also thank you every tax season for having kept clear, accurate and separate business accounts that can be easily reviewed and reconciled as part of year-end statement preparation. Having accountant-prepared financial statements is another reason for having a dedicated business account, as these statements are usually required when you apply for business loans and credit.
When should you separate your personal and business accounts
Plan to set up your business accounts in the early stages of your business to help you with management and everyday expenses. Doing so will allow you to have a strong start and prepare your business for growth. However, it's never too late to set up your business accounts.
While every business has day-to-day needs and future plans that deserve a unique solution, CIBC recommends a bundle for business starters that addresses the needs of early-stage entrepreneurs. This bundle features the CIBC Everyday Business Operating Account® and the CIBC bizline® Visa* Card for Business.
Your business deserves the right solutions paired with solid financial advice. Follow these best practices to manage your business revenues and expenses:
Having all business transactions in one place makes it easy to track expenses, get paid on time, and pay taxes — and you can do all this online through CIBC Smart Banking for Business. Smart Banking also offers help and solutions through third party providers like QuickBooks where you can track income, expenses and payroll; Xero which allows you to create invoices and reports; and Ceridian which allows you to pay your employees online and on time.
As we continue to navigate uncertain times, many business owners learned a difficult lesson when attempting to apply for financial relief as part of Canada's COVID-19 Economic Response Plan. To be eligible for most programs, businesses were required to have a valid business account and a 9-digit CRA Business Number. In addition, many programs required businesses' taxes to have been filed. Establishing business accounts now isn't just a best practice for day-to-day management and accounting, it may be the key to accessing critical relief in the future.
Keeping track of your cash flow is an integral part of business operations. Tracking your cash flow allows you to see where you are spending your money, and whether you have an excess or shortfall. Having a separate business account enables clean bookkeeping and cash flow management. For day-to-day operations and cash flow management, open a CIBC Everyday Business Operating Account. Find the right account for your business by speaking to a CIBC Business Advisor.
Many early stage entrepreneurs are hesitant to take on debt, or borrow from sources besides their bank. However, options are available to secure dedicated, low interest credit by using your personal credit bureau to apply for a business credit card. A CIBC bizline Visa Card for Business is different than other credit cards as it incorporates the prime lending rate and offers rates as low as CIBC Prime +1.5%. This rate is much better than typical credit card rates of 19.95% or greater. Giving your business access to a manageable, inexpensive amount of credit is vital to covering day-to-day cashflow and still being able to spend opportunistically.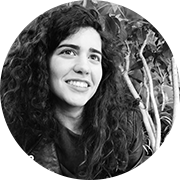 Written By
Lauren Rabindranath
Lauren Rabindranath is a copywriter and communications consultant based in Toronto, Ontario, who works with clients across industries. Working with CIBC Business Banking, Lauren supports content development for online platforms, relating her personal experience as an entrepreneur to CIBC's tailored services.
Contact us
Connect with a business banking expert on your schedule or in your community.