Accessibility Quick Links
The details of every deal are
unique — and
the stakes are
high — so
be sure to get input from trusted advisors. 
Selling your business can be a bittersweet experience. Acquisition means you've built something successful but moving on to a new chapter and navigating the logistics of transferring business ownership can be challenging.
Thankfully, many business owners have walked this path before and there are some key steps that can make the experience more straightforward.
5 steps to successfully sell your business
There are different approaches to handing over the ownership of your company. Your business structure, along with factors like partnership agreements and business registration name will determine how ownership is transferred. The following business structure changes could apply to your company:
Sole proprietorship
The Government of Canada states that in a sole proprietorship, your business' legal status must change if your business is not incorporated or if the number of owners of your business changes.
"If you sell or stop operating your business, you must close your business number (BN) and all your Canada Revenue Agency (CRA) program accounts," states the Government of Canada website Opens in a new window..
"If you sell your business, the new owner will have to get a new BN and new program accounts for the business."
Partnerships
For business owners who are partners, if the structure of your partnership changes and a partner leaves or one is added, the Government of Canada suggests calling the CRA at 1-800-959-5525 Opens your phone app..
"A change of partners will have a different impact on your business depending on your partnership agreement and whether or not your business was registered using the legal names of each partner or the provincially registered partnership operating name," says the Government of Canada website Opens in a new window..
"In some cases, if the partners change, the business is considered a new legal entity and requires a new business number and new Canada Revenue Agency program accounts."
Corporation
If the structure of your company changes or a director leaves or is added, make sure to call the Government of Canada at 1-800-959-5525 Opens your phone app..
Make sure that the director's name and SIN number on your file are correct when amending ownership on a corporation. "If a corporation, including for-profit or non-profit corporations, fails to deduct, withhold, remit, or pay amounts held in trust for the Receiver General for Canada, the directors of the corporation at the time of failure may be held personally liable along with the corporation to pay the amount owed. This amount includes penalties and interest," the Government of Canada says.
2. Understanding tax implications
If the business you are selling has a GST or HST account, you must contact your tax services office to close the account, says the Government of Canada Opens in a new window.. Learn more about how to close a GST or HST account Opens in a new window..
Keep in mind that upon selling your business, you may be able to jointly elect with the purchaser to have no GST or HST payable on the sale. This applies if the following conditions are met:
"Any property not acquired under the agreement but that the purchaser needs to carry on the business has to fall within the remaining 10% of the fair market value (FMV) of all the property acquired," according to the Government of Canada.
For example, when real property, such as land and a building, is not included in the sale but is purchased elsewhere, it and any other property purchased should not exceed 10% of the FMV of all the property required to carry on the business.
Learn more about charging GST or HST on supplies, selling to another registrant and the documents required for business acquisitions, and their tax implications Opens in a new window..
3. The Lifetime Capital Gains Exemption (LCGE)
If you sell the shares of your incorporated business, you may be eligible for the Lifetime Capital Gains Exemption (LCGE) Opens in a new window.. Unincorporated businesses with prospective buyers may consider incorporating before the sale to take advantage of this exemption. LCGE allows you to eliminate a maximum amount, indexed annually, of capital gains from the sale. To be eligible, 90% or more of the business' assets must be used principally in an active business, primarily in Canada, at the time of sale.
There are other steps you can take to mitigate capital gains taxes, including reorganizing for a safe income strip, leveraging an estate freeze, retiring allowances, holding companies and promissory notes. Consider making a charitable donation or, if you are selling to another company, you may opt to receive shares in lieu of cash payment.
4. Valuing and selling assets
Determine if you will set a price for the entire business or individual assets. Don't overlook intangible things like goodwill and intellectual property when creating a valuation. While this number is extremely important, it's also critical to find the right buyer for your company.
There is a difference between "value" and "price" when you're selling your business. Learn more about the various methods and approaches used to calculate the value of your assets Opens in a new window..
Passing down the company to a family member or trusted employee can offer better business continuity but likely a lower sale price. Selling to a third party or another company can yield a higher price, but stronger transition planning will be required. Ultimately, the profitability of your business, and records that prove it, are essential in determining the business value.
5. Communicate often and stay organized
Effective communication is crucial when working with prospective buyers, your business advisors, lawyers and the buyers' teams. It's also important to communicate with any employees. Share timelines and manage peoples' expectations whenever possible. Being transparent and offering a detailed, straightforward transition plan can help give people peace of mind and ensure the business value stays intact through the often long and arduous selling process. Learn more about creating a solid succession plan and exit strategy.
Prospective buyers will want to see the necessary documentation to complete their due diligence. This stage of the sale is often where things can go amiss, so getting — and staying — organized well in advance is important. Keep clear paperwork and consider setting up a digital document repository that prospective buyers and their teams can access and review as needed. Be sure to collect your financial statements, customer and supplier contracts, outstanding and contingent liabilities, full and detailed asset lists, minute books, employment contracts and any other records that reflect the status and health of the business. Your CIBC Business Advisor can help you prep these documents in advance so that they are easy to maintain.
The details of every deal are unique — and the stakes are high — so be sure to get input from trusted advisors. Work with a legal team to make sure the particulars are in order and nothing is overlooked. Whether you're considering selling, starting acquisition talks or getting ready to sign paperwork, guidance from an expert CIBC Business Advisor can help.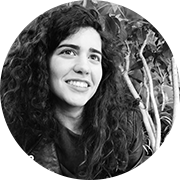 Written By
Lauren Rabindranath
Lauren Rabindranath is a copywriter and communications consultant based in Toronto, Ontario, who works with clients across industries. Working with CIBC Business Banking, Lauren supports content development for online platforms, relating her personal experience as an entrepreneur to CIBC's tailored services.
Contact us
Connect with a business banking expert on your schedule or in your community.