Accessibility Quick Links
This year's federal budget discusses various programs and measures that will help small businesses grow.
It's been over a year since the pandemic started, and most businesses faced its side effects one way or another. While some owners survived through these tough times, many had to shut down their business until further notice.
Small businesses are a key ingredient of fueling the overall economy. To help them bounce back, the Government of Canada has set up the federal budget Opens in a new window.. The budget, rolled out on April 19, discusses different programs and measures that will help small businesses sustain and grow in the coming months. Solutions announced in the budget for small businesses consist of: hiring more employees, adopting new technologies, using wage and rent subsidies, among other plans.
Here are some programs business owners should keep in

mind:


With the introduction of Canada Recovery Hiring Program (CRHP), eligible employers, experiencing declines in revenue, can now hire more workers to grow their business without worrying about the additional hiring costs. They may receive a subsidy of up to 50% that will eventually be reduced to 20% of incremental wages paid as the economy reopens.
So, if your business demands more staff, consider taking advantage of the CRHP. The program is being planned to be available from June 6 to November 20, 2021.
The pandemic has profoundly changed the dynamics of doing business. Some business owners know the essence of going online, but lack the adequate knowledge and resources to go online.
To remove this barrier, the government has introduced the Canada Digital Adoption Program to help around 160,000 small and medium businesses with their digital presence. The program aims to:
If you've been thinking about starting an e-commerce company, and need the "know-how", consider the Canada Digital Adoption Program this year to future-proof your business.
To make financing accessible for more business owners, the government is increasing annual financing by $560 million, helping around 2,900 additional small businesses to revive and expand their operations. Some extensions to existing programs include:
CEWS offers eligible employers a subsidy for wages to qualified employees. CEWS may be extended until September 25, 2021.
CERS and Lockdown Support offers rent, and mortgage support to over 154,000 eligible businesses. For businesses that continue to lock-up their doors due to lockdowns, these 2 programs may also be extended until September 25, 2021.
The Canada Emergency Business Account (CEBA) has provided interest-free, partially forgivable loans to more than 850,000 Canadian small businesses. The applications to the CEBA program are no longer being accepted. If a business repays their loans by December 31, 2022, up to a third of the value of their loans (meaning up to $20,000) will be forgiven.
If you previously missed out on applying to one of these programs, make sure to learn more about them.
Many businesses that moved over to e-commerce faced a significant rise in online transactions, and e-payments costs. These interchange fees are amongst the highest in the world.
With a vision of reducing the cost of doing business online, the government plans to focus on:
More details on this initiative are to be outlined in the 2021 Fall Economic Statement.
Canadian businesses have missed out in the past on gaining maximum reach of the Canadian market due to internal trade barriers. The federal budget aims to remove these barriers so small and large businesses can reap the benefits of the larger Canadian market. These benefits would include job creations, fueling business expansion, expansion of consumer choice of Canadian goods and services, and helping regional economies grow. This year's budget proposes to offer $21 million over 3 years to carry out this initiative.
To learn more about how the federal budget could affect your personal finances, view our CIBC expert report: 2021 federal budget (PDF, 145 KB) Opens in a new window..
To create a tailored plan for your business needs and help you achieve your goals, meet with us Opens in a new window.. We're here to help. Talk to a CIBC business advisor today by calling 1-866-992-7223 Opens your phone app..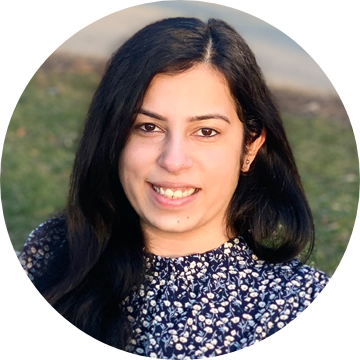 Written by
Cheshta Mann
Cheshta Mann is a freelance writer based in London, Ontario. She works with a diverse range of clients across industries. With her financial background and a seven-year writing tenure, she takes pride in supporting content development for CIBC. Cheshta is also pursuing her career in the accounting field.
Contact us
Connect with a business banking expert on your schedule or in your community.