Accessibility Quick Links
The easiest thing to give is cash. You give cash away — no problem — it's not declared anywhere and it doesn't go on your return. 
"Give a little bit… there's so much that we need to share." — Roger Hodgson, Supertramp (1977)1
While forty years ago Supertramp's Roger Hodgson wrote about giving love, life and time to others, Canadians are also keenly interested in giving a little bit of their wealth to family members, according to one CIBC Gifting Poll2.
Have you ever considered making a significant financial gift to your children, grandchildren or other family members, perhaps on the occasion of their wedding or to help them financially so they can move into a place of their own? In the 2017 CIBC Gifting Poll, 76% of Canadian parents that have an adult child said they would give their child a financial boost to help them move out, marry or live with a partner, with nearly half of them, 47%, giving, on average, $24,000 per monetary gift.
Interestingly, 65% of parents also said they would rather give their children financial gifts than have their children and their children's spouses or partners live with them.
To help you with your gifting plans, review our Give a little bit report (PDF, 130 KB). Opens in a new window.
To create a tailored plan for your business needs and help you achieve your goals, meet with us Opens in a new window.. We're here to help. Talk to a CIBC business advisor today by calling 1-866-992-7223 Opens your phone app..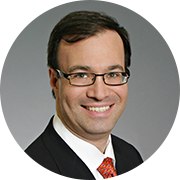 Written By
Jamie Golombek, CPA, CA, CFP, CLU, TEP
Jamie Golombek is the Managing Director of Tax and Estate Planning with CIBC in Toronto. Jamie is quoted frequently in the Canadian media as an expert on taxation, writes a weekly column called "Tax Expert," in the National Post, has appeared as a guest on BNN, CTV News, and CBC's The National and has been a regular personal finance guest on The Marilyn Denis Show.
Contact us
Connect with a business banking expert on your schedule or in your community.