Accessibility Quick Links
Keep your people at the heart of your business and know how to mould your company with new technology and digital trends.
This article is in collaboration with Futurpreneur Canada opens in new window., the only national non-profit organization that has been fueling entrepreneurial passions of Canada's young enterprise for two decades.
CIBC and Futurpreneur Canada recently joined forces to empower young and aspiring business owners at a Digital Expert Exchange event.
A growing number of millennials are considering entrepreneurship and are excited to bring their business ideas to life in the wake of the pandemic. Over the past 6 months, Futurpreneur reported a 32% rise in newly funded businesses year over year.
The Digital Expert Exchange event brought together industry experts who shared some golden advice for Gen Z and millennial entrepreneurs on how to bring their ideas and passion projects to life.
Here are some tips experts shared for this new generation of entrepreneurs:
Experts said that young entrepreneurs should build a trusted support team and keep these people at the core of their company. Your bench should include accountants, lawyers or mentors that you look up to. They can help you navigate challenges, get feedback, teach you to learn from their mistakes and maintain a strong, strategic mindset.
Spend time where the growth lives
"If (a business owner is) spending too much time on administrative functions versus growing the business, they're missing out. Leverage your bench strength," said Adrian Demkiw, the Director of Alliances Canada at Ceridian.
Spend time with professionals and other business owners, even if they're from different industries. This way, you can gain a wide range of knowledge and lessons on the business "to-dos" and "not-to-dos." Futurpreneur also offers expert mentorship to guide you through the critical first years of running a business.
Whether you're a new or established business, always keep your business plan in mind, which gives you and your bench an up-to-date view of what strategies are working for the business and what needs improvement. Navdeep Dhaliwal, Business Development Manager at CIBC, said that your business plan helps build confidence with investors and bankers, allowing them to potentially take more risk with your business.
It's fair to say that most young entrepreneurs are well aware of the digital world, but experts emphasized continuing to be digitally savvy. The key is to keep innovating in the digital world and know what's happening in the tech world.
Use new technology, marketing methods and advertising platforms to grow your business. There's no need to delay, explained Arati Sharma, Director of Product Marketing at Shopify: "(You can) quickly and easily start testing, even if you don't have a product yet." She recommends business owners set up a landing page with email capture to build a captive audience with whom you can test ideas and reach out to when you're ready to launch.
Millennials and Gen Z are known to be quick learners, but finding your growth rhythm can go a long way. "Rome wasn't built overnight and neither was an online presence," said Suzanne Huber, Principal Consultant at Suzanne Huber Inc. She encourages entrepreneurs to be consistent to find what works and analyze the results.
There are also other strategic advantages to spending time online, like evaluating consumer trends, needs and sales goals. "The digital presence has given me more insight into our customers and what they're trying to achieve," said Shawn Bonnick, President of KinsBrae Packaging.
Understanding your target audience is crucial for success. Fredrik Westlund, Digital Marketing Consultant at WSI Evolution, explained, "On Google, you have 1.17 billion users. That's the reason it's so important to narrow down your demography and industries — to really reach the audience that will listen to you."
Improve your visibility, offer social proof and share content that makes people want to engage with your brand.
At the end of the day, regardless of your scale or strategies, "people do business with people," Demkiw said. Your people should be a source of strength for your business, so keep nurturing your company culture.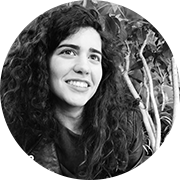 Written By
Lauren Rabindranath
Lauren Rabindranath is a copywriter and communications consultant based in Toronto, Ontario, who works with clients across industries. Working with CIBC Business Banking, Lauren supports content development for online platforms, relating her personal experience as an entrepreneur to CIBC's tailored services.
Contact us
Connect with a business banking expert on your schedule or in your community.